Colorado man survives fall after rescue by railroad crew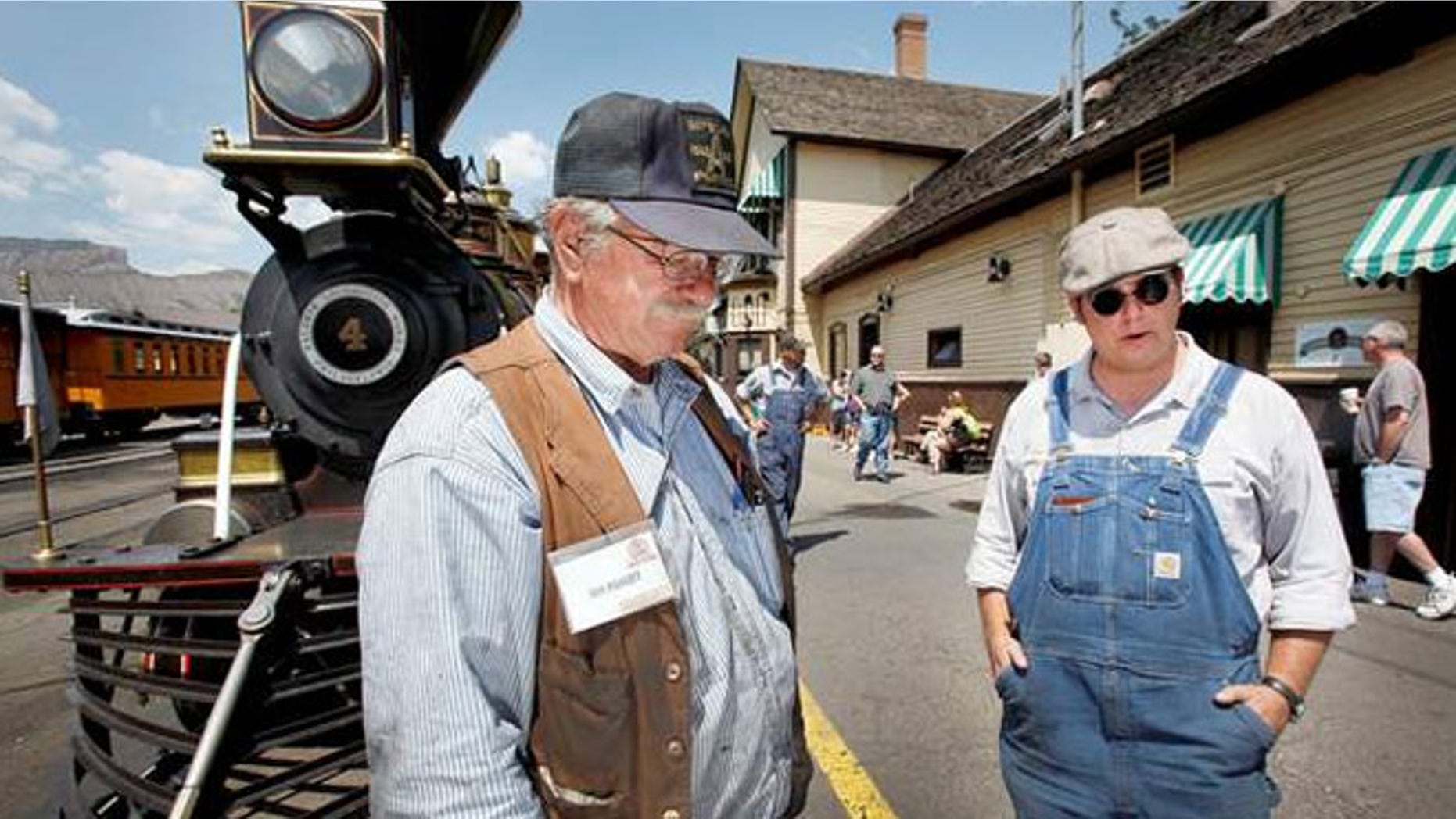 A Colorado man survived a fall from a cliff after he was rescued by a crew from a historic steam train in the southwest Colorado mountains.
Jerry Lyle was in serious condition Tuesday at Mercy Regional Medical Center.
The Durango Herald reports the man was found a mile south of Silverton along the Durango & Silverton Narrow Gauge Railroad on Monday.
Railroad Vice President Paul Schrank says the crew of a 137-year-old steam locomotive found the man shortly after 10 a.m. The locomotive was southbound from Silverton to Durango.
"We left Silverton about 9:30 a.m. and were approaching a right-hand curve when I saw a glint of light," Dan Markoff, the owner of the steam locomotive, told DurangoHerald.com. "I thought it was a beer can or Coke bottle, but then I saw a light moving back and forth."
Markoff told the paper that the train was pulling about 20 passengers, including an EMT with a full kit of supplies who was able to help the man. Lyle, he told the paper, was in bad shape, with his head against the rail and one hand over the rail.
"There was blood on his face, and I could see his scalp in one spot. He could barely talk," Markoff said. "If he had been around the curve, I wouldn't have seen him in time."
The railroad sent a motorized railcar and an emergency medical technician to return the man to Silverton.
Lyle was described by the paper as a freelance photographer who was angling for a picture of the train as it turned the corner.