Colorado gunman livestreamed 'ambush-style' shooting that killed deputy, report says
A Colorado man who gunned down a deputy and wounded six other people in an "ambush-style" attack on New Year's Eve livestreamed the shootout on Periscope, where he was heard yelling, "I warned you," before firing more than 100 rounds at them, a report said.
Matthew Riehl, 37, an Army veteran who briefly served in Iraq, recorded a 911 call and posted a live video on the streaming service Periscope at his apartment in Highlands Ranch as he shot and killed Douglas County Sheriff's Deputy Zackari Parrish during the attack, FOX31 Denver reported. Three other deputies, a police officer and two civilians were wounded in the shooting.
"Go away. Don't come in. I've warned you," Riehl is heard saying in the audio-only recording.
Riehl then ordered the deputies to identify themselves before several shots were fired.
"Get the [expletive] out of here. Get out, leave me alone," he was heard saying as a smoke alarm blared in the background. "Why are you here without a warrant?"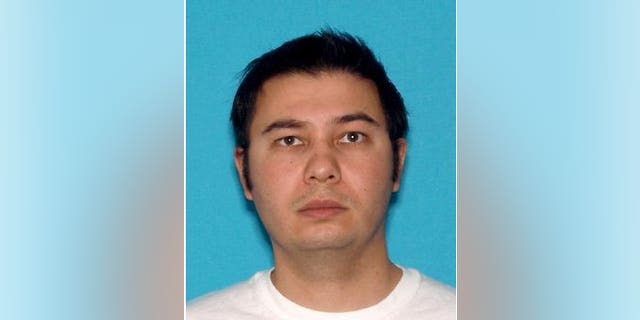 The gunman then shouted: "Go away, go. Leave me alone. Go, get out," before gunfire resumed.
"They broke my door, they broke my door, they broke my door," he yelled, according to FOX31.
"Why? Why? Leave me alone," he repeatedly said until the audio ended with the sound of the smoke alarm.
Riehl was found dead in his bedroom.
Earlier, authorities had responded to a complaint of a verbal disturbance involving two men at an apartment building in Highlands Ranch, 16 miles south of Denver. A caller said Riehl was acting bizarre and might have been having a mental breakdown, but responding deputies found no evidence of a crime and left.
GUNMAN IN DEADLY COLORADO DEPUTY SHOOTING IDENTIFIED AS IRAQ WAR VET WITH GRUDGE AGAINST SHERIFF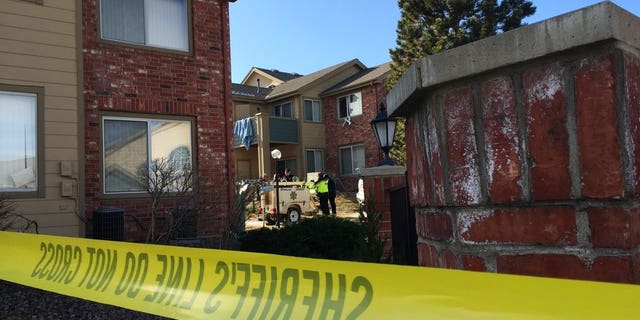 When deputies were called back to the scene, Riehl's roommate, who had left, gave them a key and granted them permission to enter the apartment, according to FOX31.
Colorado authorities had been warned about Riehl's volatile mental state before the shooting, but never held him for a mental health evaluation. His anger against law enforcement officials apparently stemmed from a traffic infraction that happened in November, which followed with a Dec. 13 YouTube video where he calls Douglas County Sheriff Tony Spurlock a "clown" and a deputy a pimp.
"You know who's going flub big time next election? Spurlock," Riehl said in the video called "Fire Sheriff Spurlock."
Riehl also threatened law professors at Wyoming College of Law, where he received his law degree in 2010. A Nov. 6 email from Assistant College of Law Dean Lindsay Hoyt told students to notify campus police if they spotted Riehl or his car near campus. In addition, security on campus was increased for several days.
Records indicated he does not have an active attorney license, FOX31 reported.
The Associated Press contributed to this report.