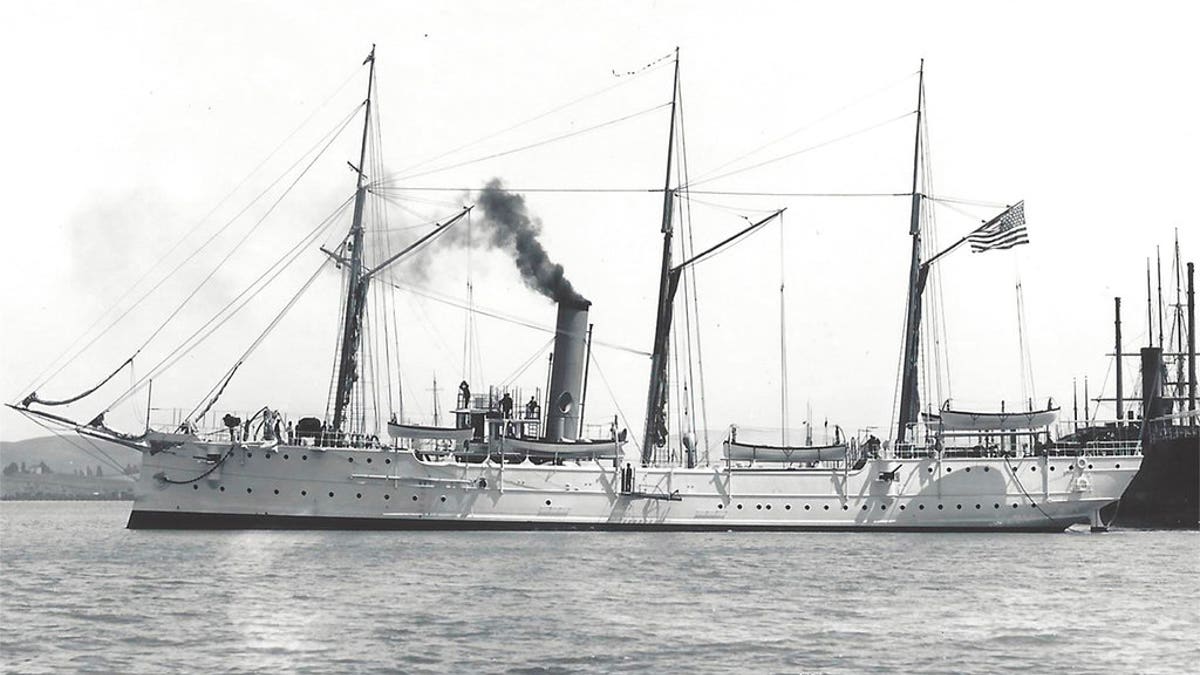 A military ship that sank off the coast of Southern California 100 years ago won't be removed from the sea in the near future, according to officials.
The San Francisco-based USCGC McCulloch, which first set out to sea with the U.S. Coast Guard during the Spanish-American War, sank on June 13, 1917, after colliding with a civilian steamship. Officials said Tuesday that strong currents and sediment on the ship would make moving the ship too difficult.
EXPERTS DISCOVER 'CHRISTOPHER COLUMBUS' ANCHOR AT CARIBBEAN SHIPWRECK SITE
NOAA and the Coast Guard discovered the wreck last fall during a routine survey. Researchers had focused on the area of the shipwreck, near Point Conception, California, after noticing an abundance of fish.
The ship's remains, which include a 15-inch torpedo tube molded into the bow steam and the top of a propeller blade, are covered with white anemones 300 feet below the water's surface, officials said.
CENTURIES-OLD SHIPWRECK RECREATED WITH 3D PRINTING
The USCGC McCulloch had its start with Commodore George Dewey's Asiatic Squadron in the Battle of Manila Bay during the Spanish-American War.
After the ship collided with a passenger boat in 1917, all of McCulloch's crew safely boarded the passenger ship with which it collided, before the USCGC McCulloch sank 35 minutes later, according to WorkBoat.com.
Cutters based in San Francisco in the late 1800s and early 1900s represented American interests throughout the Pacific. They also played important roles in the development of the Western U.S.
The Associated Press contributed to this report.