Closed New York cheese store is stinking up the block, neighbors say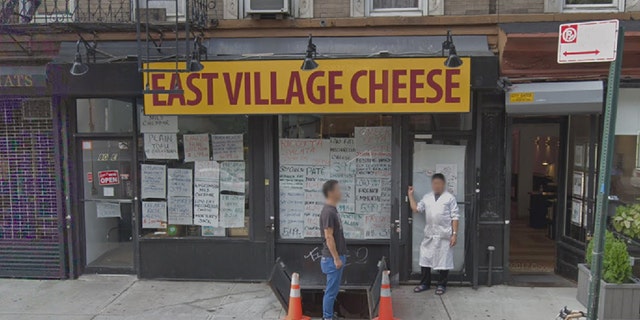 They are no longer cutting the cheese here, but it still stinks anyway.
A New York City cheese shop that mysteriously closed its doors more than two weeks ago is sending foul odors up and down the block, and its owners are nowhere to be found.
"The smell of cheese is seeping into my hat shop, and I am looking for ideas for how to get the place emptied before it rots," Julia Knox, who owns the East Village Hats store next door, told the news blog EV Grieve. "My biggest concern is that the smell is going to be unbearable pretty soon, and a potential rat problem."
Neighbors told the Manhattan shop was last open on Dec. 7, but the power has been shut off and everything is still inside – including an array of cheeses decomposing amid a lack of refrigeration. A photo of the shop a week after it closed – taken through metal gates in front of it -- showed loaves of bread and cheese stacked on the shelves.
The landlord of the building the shop is located in has been notified, although there are legal concerns about entering the shop, EV Grieve reported.
The store reportedly is run by a pair of former Tibetan monks.