Christmas surprise: Viral video shows mom stunned by daughter's Navy homecoming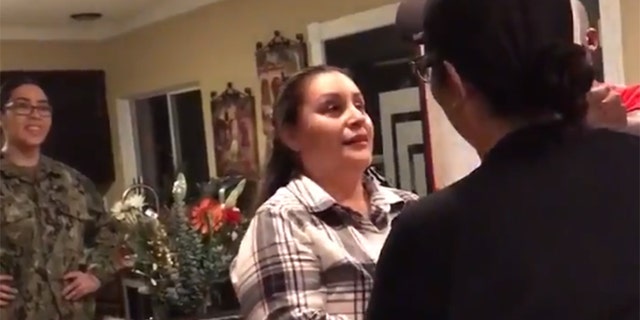 An emotional military homecoming video is going viral on Twitter, showing a mother getting a Christmas surprise she'll never forget.
The minute-long video shows a mother unwrapping a body-length mirror.
At first, she looks at it with little reaction.
Then, her smile turns into a scream of excitement as she notices her daughter -- who returned from the Navy -- standing behind her in the reflection.
"Surprised my mom for Christmas," her daughter wrote on Twitter. "She looked in the mirror and saw her present."
The video has been watched over 2.5 million times.
REUNITED WITH A HERO: HERE ARE SOME OF OUR FAVORITE MILITARY HOMECOMINGS OF THE PAST YEAR
People on Twitter responded with crying and heart emojis and expressions of thanks for her military service.
"Thank You for your service! This is awesome, hope you have a great Christmas!" one user tweeted.