Christian pastor Youcef Nadarkhani may face new charges in Iran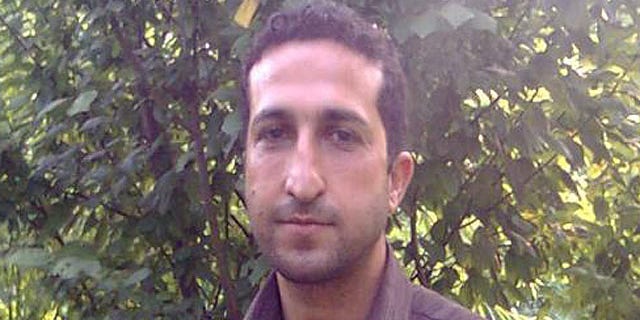 A Christian pastor, who has spent nearly three years behind bars in Iran and has been sentenced to death for refusing to renounce his faith, has been ordered to appear in court next month, where he could face new charges.
Youcef Nadarkhani, 32, was imprisoned in 2009 when he went to complain about mandatory Koran classes at his son's school. Although the exact charges he faces have not always been clear, at one point an Iranian court accused him of apostasy, or leaving the Muslim faith. He has since been found guilty of other crimes, including rape, extortion and security violations, according to Iranian state media.
At the hearing next month, Nadarkhani will answer "charges brought against him," according to the American Center for Law and Justice (ACLJ), which has taken up Nadarkhani's cause. It's unclear if the charges are new.
Nadarkhani's attorney, who also has been jailed, has said the married father of two faces execution because he refused to renounce his religion. An Iranian diplomat told a United Nations panel earlier this year that Nadarkhani would not be executed.
The Washington-based ACLJ, which is pressuring for the pastor's release, told Charisma News that it was unclear if the charges are new or connected to the apostasy conviction.
According to Sharia law, an apostate has three days to recant. The pastor refused to do so and sources close to the matter say executions in Iran can happen at any time, often without notice. The court is reportedly seeking the opinion of Ayatollah Ali Khamenei, the Islamic republic's spiritual leader and highest authority, according to AFP.
The ACLJ has been working with the State Department to try to win Nadarkhani's freedom, and the U.S. House of Representatives passed a resolution earlier this year condemning his imprisonment and calling for his immediate release. Nearly 3 million people have voiced support for Nadarkhani on Twitter through the "Tweet for Youcef" campaign.