Chinese student to be deported after paying $3,000 to impostor to help her get into American university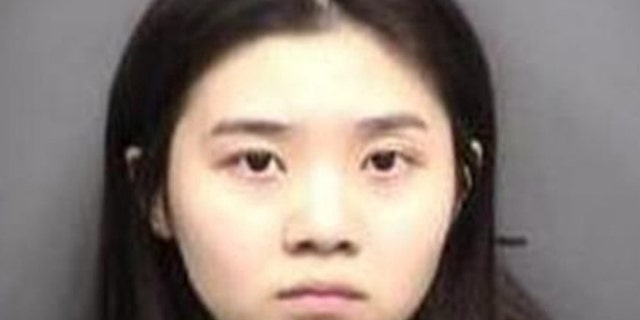 NEWYou can now listen to Fox News articles!
A Chinese student will be deported after pleading guilty to paying $3,000 to have an impostor take an English-language college entrance exam that helped her get into an American university.
Leyi Huang, 21, was sentenced Monday in federal court in Boston to time served and she agreed to be deported, according to Reuters. She pleaded guilty to conspiracy to defraud the United States.
Huang told authorities she paid $3,000 and mailed her Chinese passport to an address in Massachusetts to have Yue Wang, 25, take the Test of English as a Foreign Language (TOEFL) exam to help her get into Penn State Behrend, the news agency reported, citing court papers.
Wang, a student at the Hult International Business School in Cambridge, also signed on to take the test for two other students as part of a similar scheme to help them get into Northeastern University and Arizona State University, collecting $7,000 in total, the Boston Globe reported.
The newspaper said Huang previously failed the exam on her own, which kept her out of Penn State Behrend. But she was later accepted into the school in Erie, Pa., and handed a student visa after Wang passed the exam for her in March 2016.
All four people were arrested on immigration-related charges in May and the two other women – who were also issued student visas after being admitted into universities – received similar punishments, according to Reuters.
Officials said Wang was sent back to China in September.
"Illegal schemes to circumvent the TOEFL exam jeopardize both academic integrity and our country's student visa program," William B. Weinreb, acting U.S. Attorney, had said following the arrests.
"The TOEFL exam ensures that international students have adequate English language skills to succeed in higher education programs in the United States. It also helps maintain the security of our borders and immigration system," he added. "By effectively purchasing passing scores, they violated the rules and regulations of the exam, taking spots at U.S. colleges and universities that could have gone to others."
Data from the Institute of International Education showed that the number of Chinese students studying in the U.S. in the 2016-2017 academic year was up 6.8 percent, to 350,755, Reuters reported.