Chicago woman found dead in hotel's walk-in freezer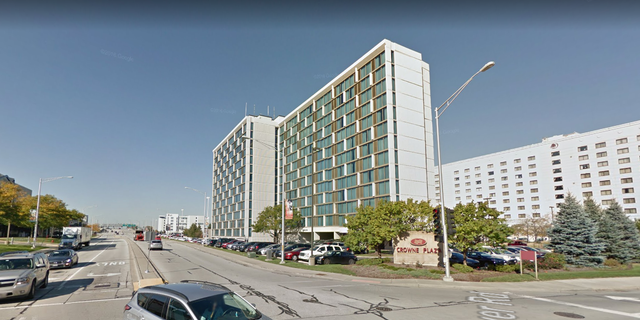 A Chicago woman was found dead in a hotel walk-in freezer Sunday, just hours after she was reported missing from a party at the venue, police said.
Kenneka Jenkins, 19, was discovered in the freezer at Crowne Plaza Chicago O'Hare Hotel & Conference Center in Rosemont, 17 miles northwest of Chicago. She was pronounced dead at 12:48 a.m., the Chicago Tribune reported. Her mother, Tereasa Martin, said Jenkins was inebriated when she walked into the freezer.
"[I'm] horrified," Martin told reporters outside the hotel. "It's something that no one could ever imagine. It's unbelievable."
An autopsy is being conducted to determine the cause of death.
Jenkins left her home about 11:30 p.m. Friday to attend the party on the ninth floor of the hotel. Martin said her daughter initially said she was "going to the show and bowling" and only found out about the hotel party when the woman's friends called to tell her Jenkins was missing. Witnesses said they remember seeing the woman, and Jenkins' sister last spoke to her around 1:30 a.m. Saturday morning, Gary Mack, village of Rosemont spokesman, told the Chicago Tribune.
Martin filed a missing persons report just after 1 p.m. Saturday after hitting a roadblock with the hotel staff when she asked to review surveillance video, the Chicago Tribune reported. The mother also slammed the hotel employees for their lackadaisical attitude regarding her missing daughter.
"If they had taken me seriously and checked right away, they could have found my daughter much sooner and she might have been alive," Martin said.
Police said Jenkins got into the freezer by herself, but Martin isn't convinced about that claim.
"[Police] said she stumbled her way into the freezer," Martin said. "Those were double steel doors, she didn't just pop them open."
Martin also claimed police told her relatives Jenkins was seen "staggering" drunk near the front desk in a video. The freezer was located in a section of the hotel where construction was being done. The unit was turned on, but no food was being stored in it.
"I just happen to know there's work being done on some new facilities over there, so there is some construction activity where a new restaurant is being built, and [she was found] in that vicinity," Mack said. "This is not an area where anyone would typically be who was a guest in the hotel."
The grieving mother also recalled how her daughter's friends repeatedly changed their stories about the night Jenkins disappeared. Martin said the three friends called her and told her they couldn't find Jenkins, but had her phone and keys with them. They said they were driving Jenkin's car back to her home, according to Martin.
The hotel issued a statement to WGN-TV Sunday night saying they were "saddened" by Jenkins' death.
"We are saddened by this news, and our thoughts are with the young woman and her family during this difficult time. The hotel staff will continue to cooperate fully with local authorities. All further questions should be directed to the Rosemont Police Department," the statement said.