Chicago on track for deadliest year in nearly 2 decades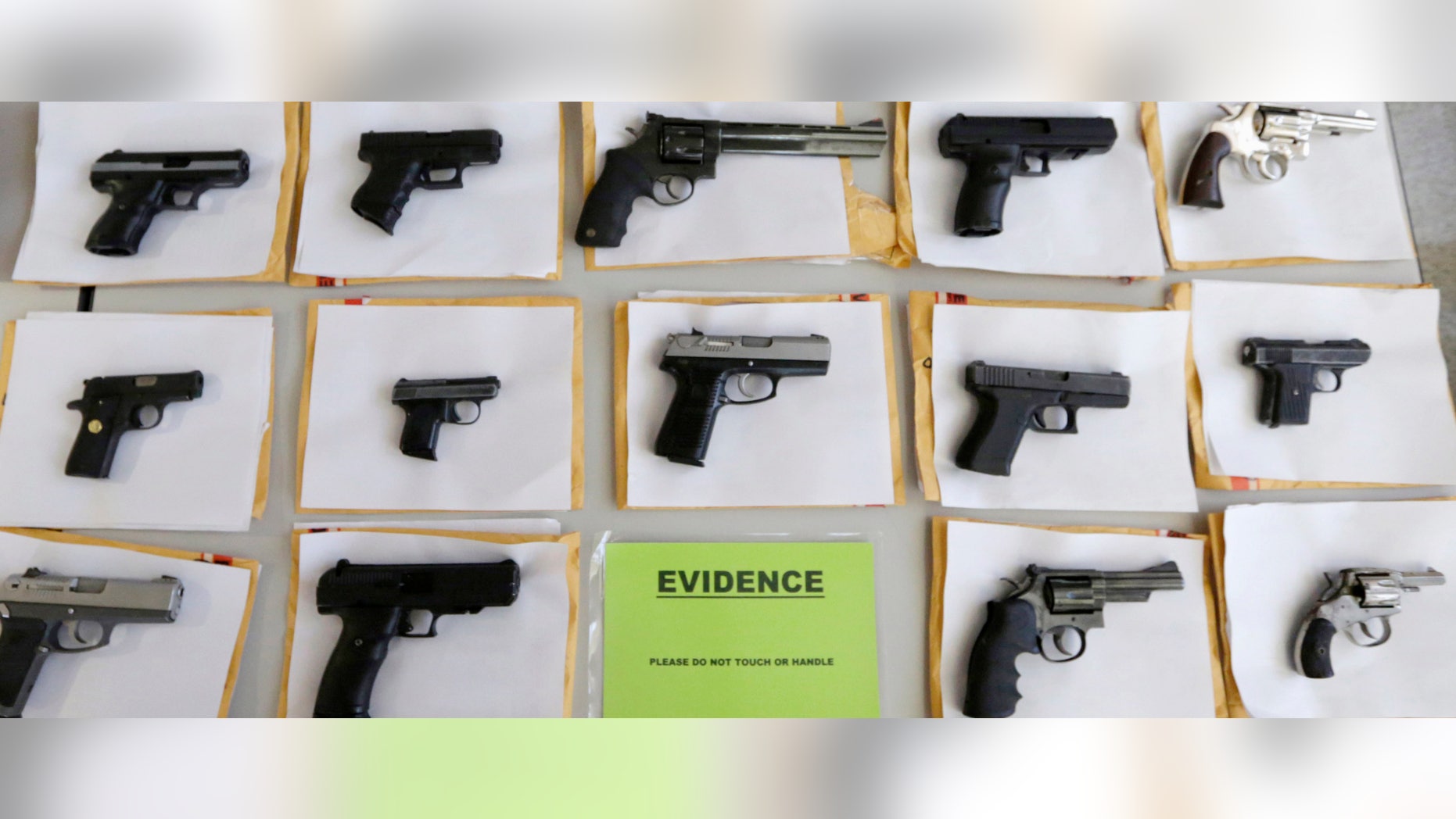 The city of Chicago is witnessing its deadliest start to a year in nearly two decades -- 102 people have been killed and 475 people were shot in the city since January 1st.
The official police homicide count sits at 97, which includes only murders as opposed to what police consider justified homicides such as self-defense. 2016 is the most violent start to a year in the city since 1997, the Chicago Tribune reported.
"The level of violence is unacceptable and CPD continues to aggressively target those responsible, especially in neighborhoods where gang activity is most active," CPD spokesperson Anthony Guglielmi wrote in an email.
Police blame some of the surge in violence on gang conflicts and retaliatory crimes, many of which officers now say begin on social media before spilling out onto the streets.
A recent study by the University of Chicago Crime Lab concludes that combining the high level of gun carrying in Chicago with impulsive behavior and drug use has also contributed to the extreme bloodshed. Last year over 7,000 guns were recovered from the streets of Chicago—more than New York and Los Angeles combined--according to police.
To complicate matters, the hubs of Chicago's crime, the city's west and south sides, potentially have become even more dangerous as the so-called "Ferguson Effect" is impacting how police patrol the streets. Analysts say officers are engaging less out of a fear of lawsuits or being labeled racist. Even Chicago Mayor Rahm Emanuel said in October 2015 that officers have become "fetal."
"In Chicago, like a lot of other cities, the surfacing of videos and protests against police has had at least the short term impact on some of making them more passive than one would like," former Chicago Tribune Managing Editor and Poynter Institute Media Correspondent, Jim Warren, tells Fox News.
Adding to the Ferguson Effect, the Chicago Police Department is also dealing with an "ACLU effect."  In an exclusive new agreement with the American Civil Liberties Union, Chicago Police officers are now required to fill out a two-page contact card after every engagement ranging from a simple ID check to an arrest.
The Chicago Fraternal Order of Police says the ACLU contact cards are burdensome and officers worry the compiled statistics could somehow be misconstrued and used against them. As a result, Chicago Police reported officers engaged a staggering 80 percent less in the month of January.
"They don't want to be the next headline," Chicago Fraternal Order of Police President, Dean Angelo, told Fox News. "It's the amount of the above and beyond type of activity that officers were engaged in that we may not see at that same level ever again."
The ACLU, however, denies its contact cards have anything to do with Chicago's violence and tells Fox News since March 1st officers are filling out a more streamlined report with changes made based on police feedback.
In response to the skyrocketing crime CPD has formed a Gun Violence Task Force, teaming up with the Cook County Sherriff's office and other local and federal agencies including Homeland Security.
Cook County Sheriff Tom Dart says he hopes the committee can implement some type of small emergency changes without legislation, commenting that he gets "hives" when he hears about another task force.
"If we can generate four, five, 10 small things to help our communities we will have accomplished something," Dart said.
One of the challenges the task force faces is identifying who the big gun brokers are that deliver firearms in large quantities to the city's streets. The University of Chicago Crime Lab findings indicate most gun offenders aren't participators in the illegal gun market and many gun offenders admit to police they buy guns simply to protect themselves against everyone else who already carries a weapon.
Another common complaint heard in Chicago is that its judicial system is soft, especially in comparison to a city like New York where people reportedly drop their weapon and run from police. Dart says the task force will look into a potential gap between police and the state attorney's office.
"People in New York know they're going away if they get locked up with a gun. Here, it's happened before and I'm back out. I make bond and I'm back out," Angelo said. "There's really no serious repercussion and I hope that changes."
The uptick in violence on the streets of Chicago comes as City Hall is dealing with its own turmoil. Chicago is in the midst of months of historic protests and unrest amid strong demands for Mayor Emanuel to resign.
Emanuel, working under record low approval ratings, has faced fierce criticism about the delayed release of previous CPD videos depicting white officers shooting unarmed black teens. Critics and protestors have alleged Emanuel tried to bury the tapes to secure his re-election last year.
In November, a judge ruled Chicago Police must release a video depicting white police officer Jason Van Dyke shooting unarmed black teen Laquan McDonald to death. The video sparked outrage and the former police Superintendent Garry McCarthy was fired.  Van Dyke was charged with murder but has pleaded not guilty and awaits trial.
In an effort to be more transparent since, Emanuel recently announced CPD videos depicting shootings will now be released within 60 to 90 days, which is also a concern to police who might feel releasing the tapes too soon could impede an investigation or exacerbate any allegations.
Angelo argues the city should be taking more input directly from police who patrol the streets.
"Everyone's become the expert in policing although they've never had a weapon on their hip, they've never got into a squad car, they've never put a badge on their chest and they never went into a situation when people were running from it but they all have an opinion and they all have a reason and they all have a design on police work," Angelo said.
Chicago police announced in early March that among some of its immediate solutions to combat crime, the interim police chief is deploying 100 newly trained sergeants, working with the Chicago Department of Buildings to expedite the demolition of abandoned buildings that can serve as a hub of gang activity, and saturating high crime areas with added police.    
Police say the increased enforcement is already seeing results: since the middle of February, gun arrests are up by 43%, and for the entire month of February, arrests for murder are up by more than 40% from last year.