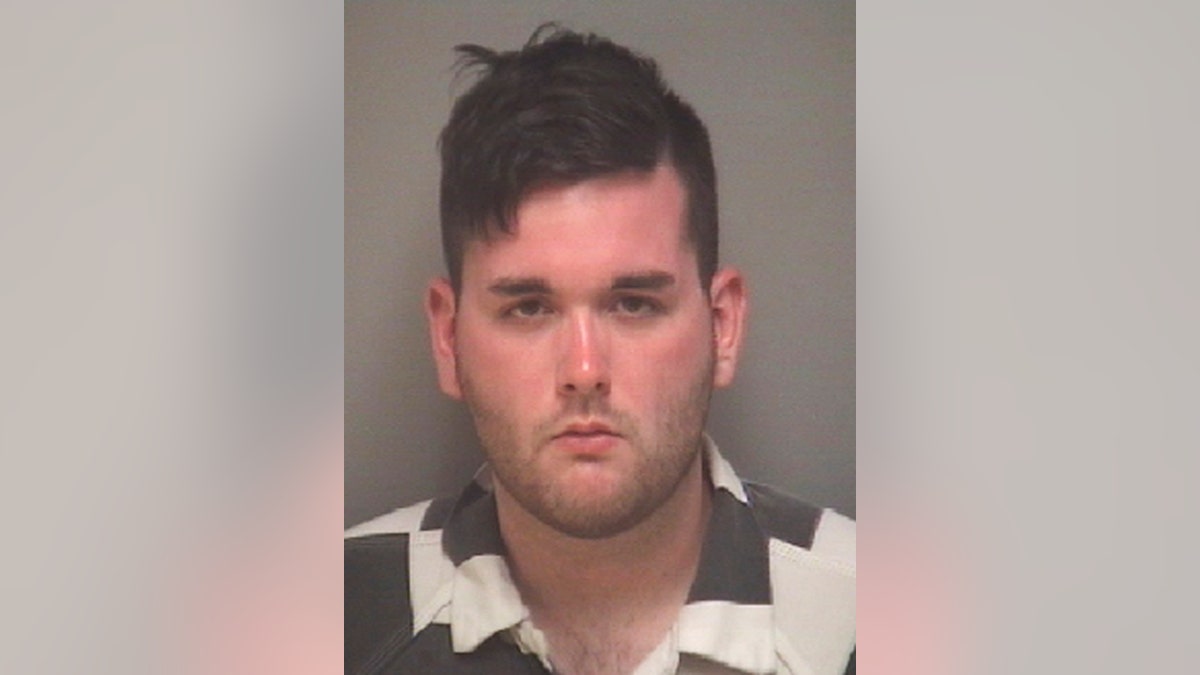 James Fields, the man accused of driving his car into a crowd of protesters during a white nationalist rally in Charlottesville last summer – leading to the death of one woman – pleaded not guilty on Thursday to federal hate crime charges.
Fields, 21, from Ohio, made the appearance in U.S. District Court in Charlottesville after he was charged last week with 30 federal crimes in relation to the attack that injured dozens of people on Aug. 12, 2017.
He also has been charged under Virginia law with murder and additional crimes.
Some of those injured that day were in the courtroom Thursday; one guffawed when he said "not guilty."
He did not request bail and was sent back to the state jail where he has been held.
Fields said that he takes medication for numerous mental health afflictions including depression, bipolar disorder, ADHD and anxiety.
The "Unite the Right" rally drew hundreds of white nationalists to the college town, where officials planned to remove a statue of Confederate Gen. Robert E. Lee. Hundreds more came out to protest against the white nationalists.
The car attack came after vicious brawls broke out between white nationalists and counterdemonstrators and authorities forced the crowd to disband.
One of the federal charges Fields faces carries the death penalty, but prosecutors have yet to announce whether they will pursue that punishment.
Fox News' Anne Ball and The Associated Press contributed to this report.