Charges for man who sold Las Vegas gunman Stephen Paddock ammunition
NEWYou can now listen to Fox News articles!
An Arizona man, previously identified as a person of interest in the Las Vegas shooting investigation, was charged by authorities Friday for manufacturing and selling armor-piercing bullets without having a proper license, according to court documents obtained by The Associated Press.
Fingerprints belonging to Douglas Haig, 55, were found by investigators on a stash of unused armor-piercing ammo in the Mandalay Bay hotel room from which Stephen Paddock launched his bloody Oct. 1 assault, the documents said. It wasn't noted if the bullets were the type used in the attack.
Paddock, the lone gunman in the shooting, fired a stream of bullets into a crowd of concertgoers at the Route 91 Harvest Festival on the Las Vegas Strip. Shooting from his hotel room on the 32nd floor of the Mandalay Bay Resort and Casino, Paddock killed 58 people and wounded more than 500. The massacre is considered to be the worst mass shooting in modern American history.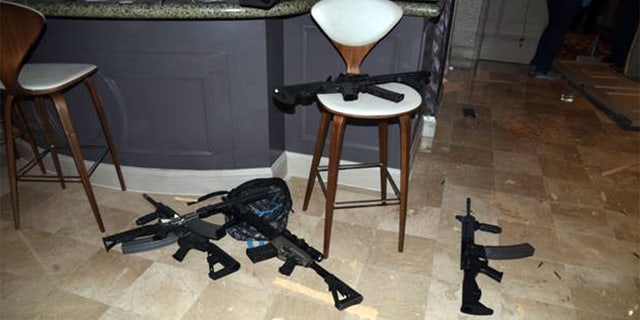 'PERSON OF INTEREST' IN LAS VEGAS MASSACRE IDENTIFIED FROM COURT RECORDS
During a Friday news conference, Haig, who works as an aerospace engineer and has sold ammunition as a hobby for the last 25 years, said he didn't notice anything suspicious when he sold Paddock the bullets. Haig reportedly met Paddock at a gun show in Phoenix weeks before the shooting occurred.
Haig said he ultimately sold Paddock 720 rounds of ammunition.
"I had no contribution to what Paddock did," Haig said. "I had no way to see into his mind."
When Haig didn't have the total amount of tracer ammunition Paddock was interested in, the pair reportedly set up a sale a few days later at the dealer's home. The load of bullets was packed into a box, which contained Haig's name and address on it. The box was later found in the hotel room which investigators searched after the deadly shooting.
Haig said he was shocked and sickened when a federal agent informed him of the massacre 11 hours after it unfolded.
'PERSON OF INTEREST' IN VEGAS SHOOTING SAYS HE SOLD AMMUNITION TO STEPHEN PADDOCK
During their exchange, Paddock claimed "he was going to go out to the desert to put on a light show, either with or for his friends," Haig said. "I can't remember whether he used the word 'with' or 'for.' But he said that he was going out at night to shoot it with friends."
Tracer bullets contain a pyrotechnic charge that illuminates the path of fired bullets so shooters can see whether their aim is accurate.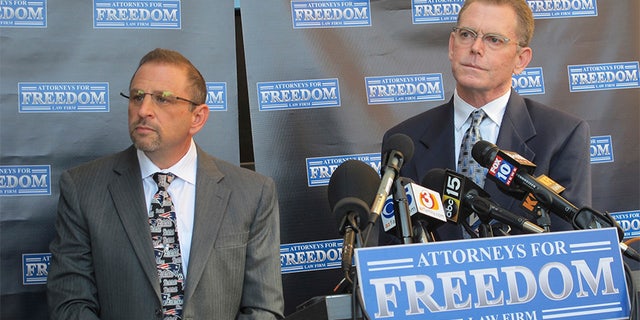 Haig's lawyer said they held the news conference in a bid to protect his reputation after he was revealed earlier this week to be a person of interest in the investigation. Haig's identity emerged by mistake after his name was not redacted in court documents.
Haig said he's been the subject of unwanted media attention and death threats since his name was released. Still, Haig, who has closed his ammunition business, said he doesn't expect to take any legal action as a result of his name being publicly revealed.
The Associated Press contributed to this report.