Charges expected for Marine veteran suspected in Los Angeles homeless murders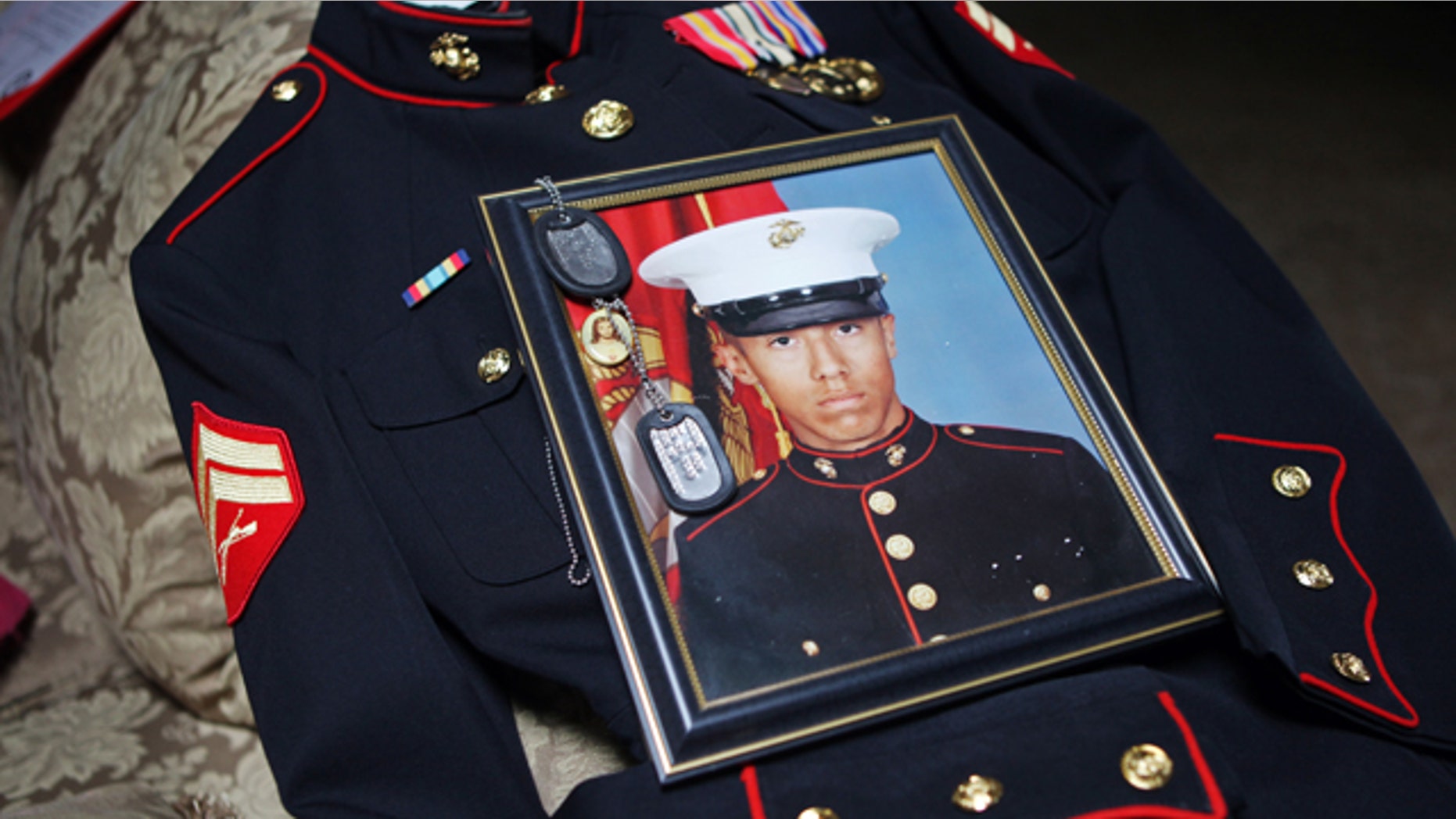 YORBA LINDA, California – Prosecutors in California are expected to file formal murder charges against a U.S. Marine veteran in the stabbing killings of four homeless men.
After weeks of hunting for a serial killer preying on the vulnerable, police arrested Itzcoatl Ocampo on Friday. He was taken into custody when bystanders chased him down after a 64-year-old man was stabbed to death outside a fast-food restaurant.
Prosecutors were planning a press conference Tuesday. Ocampo, 23, is expected to be charged with four counts of murder in the killings that began in late December.
Anaheim Police Chief John Welter has said investigators are confident they have the man responsible for the murders.
Ocampo's father, Refugio Ocampo, said his son came back a changed man after he was deployed to Iraq in 2008. He said his son expressed disillusionment and became ever darker as he struggled to find his way as a civilian.
Like the men Ocampo is accused of preying on, his father is homeless. His father lost his job and ended up living under a bridge before finding shelter in the cab of a broken-down truck he is helping repair.
Just days before he was arrested, Itzcoatl Ocampo visited his father, warning him of the danger of being on the streets and showing him a picture of one of the victims.
"He was very worried about me," Refugio Ocampo told The Associated Press. "I told him, `Don't worry. I'm a survivor. Nothing will happen to me."'
Itzcoatl Ocampo lives with his mother and other relatives in the suburbs. His mother, who speaks little English, tearfully brought her son's Marine Corps dress uniform out of a closet and showed photos, citations and medals from his military service.
The son followed a friend into the Marine Corps right out of high school in 2006 instead of going to college as his father had hoped.
His family described a physical condition Itzcoatl suffered in which his hands shook and he suffered headaches. Medical treatments helped until he started drinking heavily, they said.
A neighbor who is a Vietnam veteran and the father both tried to push Itzcoatl to get treatment at a veterans hospital, but he refused. Refugio Ocampo said he wanted his son to get psychological treatment as well.