Chaotic Pittsburgh freight train derailment blocks light rail tracks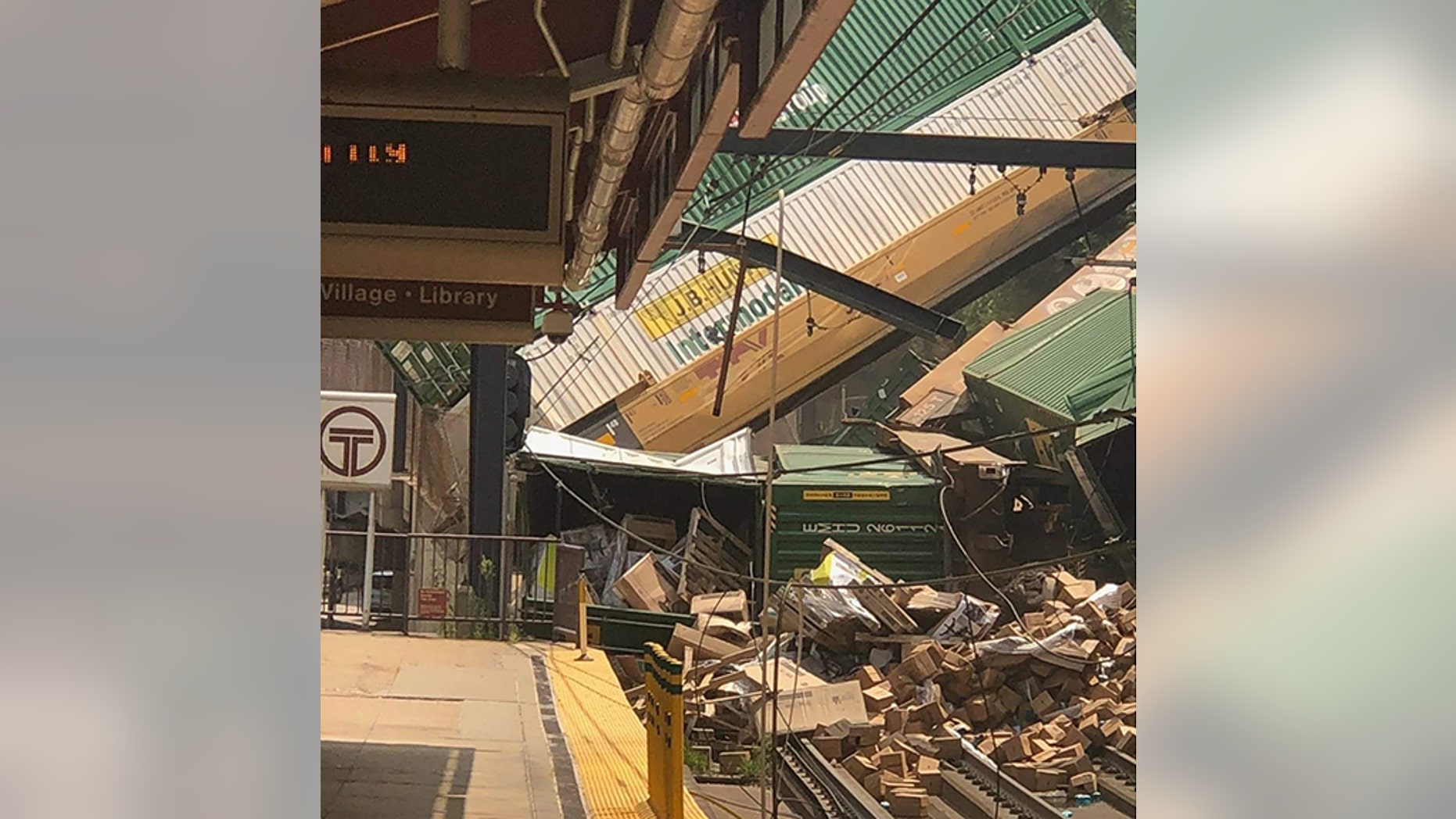 A freight train derailed in Pittsburgh Sunday, officials said, uprooting seven rail cars and sending shipping containers tumbling down a hillside onto light rail tracks below.
No injuries have been reported, authorities said, and no hazardous materials were involved.
Norfolk Southern spokesman Jim Glass said the westbound train heading from northern New Jersey to Chicago consisted of three locomotives and 57 loaded intermodal rail cars, and was 7,687 feet long and weighed 4,838 tons. Such trains primarily carry consumer goods such as appliances, clothes, electronics and food, he said.
The cause of the derailment was under investigation.
Glass said the cars derailed on the South Side of Pittsburgh near Station Square shortly after 1 p.m. Sunday.
Shipping containers from the derailed cars slid down the hillside onto or near the light rail Port Authority tracks, said Adam Brandolph of the Port Authority of Allegheny County.
Brandolph said there has been "extensive damage" that likely will take a long time to repair. Light rail service at the station was suspended.
At the scene, authorities said the only spillage was mouthwash, the Post-Gazette reported.
"If you smell something, it's Listerine. It's not hazardous," Togneri said.
The Associated Press contributed to this report.