Chain cites 'copyright law' in refusing to print images of Bible verses, woman says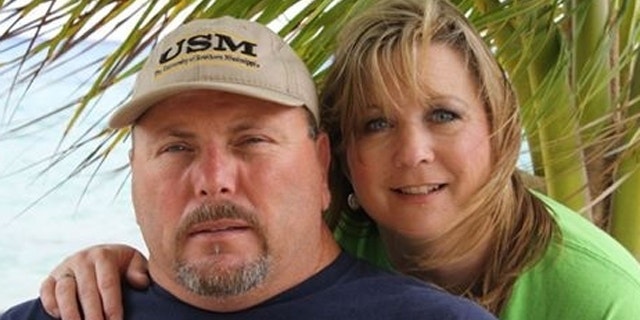 A Mississippi woman says she waged a nearly three-week battle to get pictures of Bible Scripture printed, after the photo department at a national chain store insisted that her images of Gospel inspiration violated copyright laws.
Kelly Taylor, 46, of Gulfport, told FoxNews.com her local Walgreens refused to process two prints of Scripture verses she had ordered online, first blaming it on a "technical issue," then explaining it was due to copyright law -- which has never applied to the Good Book.
[pullquote]
"I was in total shock; it just dumbfounded me the whole day," she said. "I feel this is an attack on Christians."
After a clerk told her the order had been deep-sixed, Taylor got an explanation by way of an automated email.
"Hello Kelly! Due to a technical issue we were unable to process your print order at this time," the email read. "For more details, contact a photo team associate -- they're happy to help! Just have your order number handy."
Mystified, Taylor said she called Walgreens' customer service line and was told making copies of Scripture violated copyright law. Taylor, who works as a school secretary, says being told she couldn't have her Bible quotes because of copyright infringement sounded ludicrous.
"I told the lady my Father wrote them and who exactly would I get the approval from?" said Taylor. "I've seen so many Bible verses printed out -- surely they didn't all get permission from the publisher."
Copyright law typically covers books for the life of the author, plus 50 years, in order to ensure no one unlawfully profits from the writer's work.
A Walgreens corporate spokeswoman reached by FoxNews.com on Tuesday pledged to look into the matter after being provided emails between Taylor and store officials. Hours later, Taylor received an email from the store informing her the order was ready for pickup.
After the publication of this article Walgreens spokesman James W. Graham said in an email to FoxNews.com that the customer service employee who expressed copyright concerns to Taylor was not speaking on behalf of the company.
"Speaking for the company, I can tell you that the document in question contained not only text but an artist's graphic design featuring images of the sky, clouds and stars. It is possible that our employee had concerns about copyright protection for the artist's work," the spokesman said via email.
"In any case, we decided any copyright concerns could be addressed by asking the customer to sign a waiver. We were sorry for the inconvenience this caused our customer and we printed the document for her at no charge."
Taylor said she is glad to have her images, which she plans to memorize with her Bible study group, but she and her friends hope the episode will be a teachable moment for Walgreens.
"It's past the point of wanting the pictures -- I just want them to look at what's happening," she said. "We're praying that Walgreens learns that the Bible doesn't belong to anyone, it belongs to everyone."