CEO seen kicking pal's puppy in elevator resigns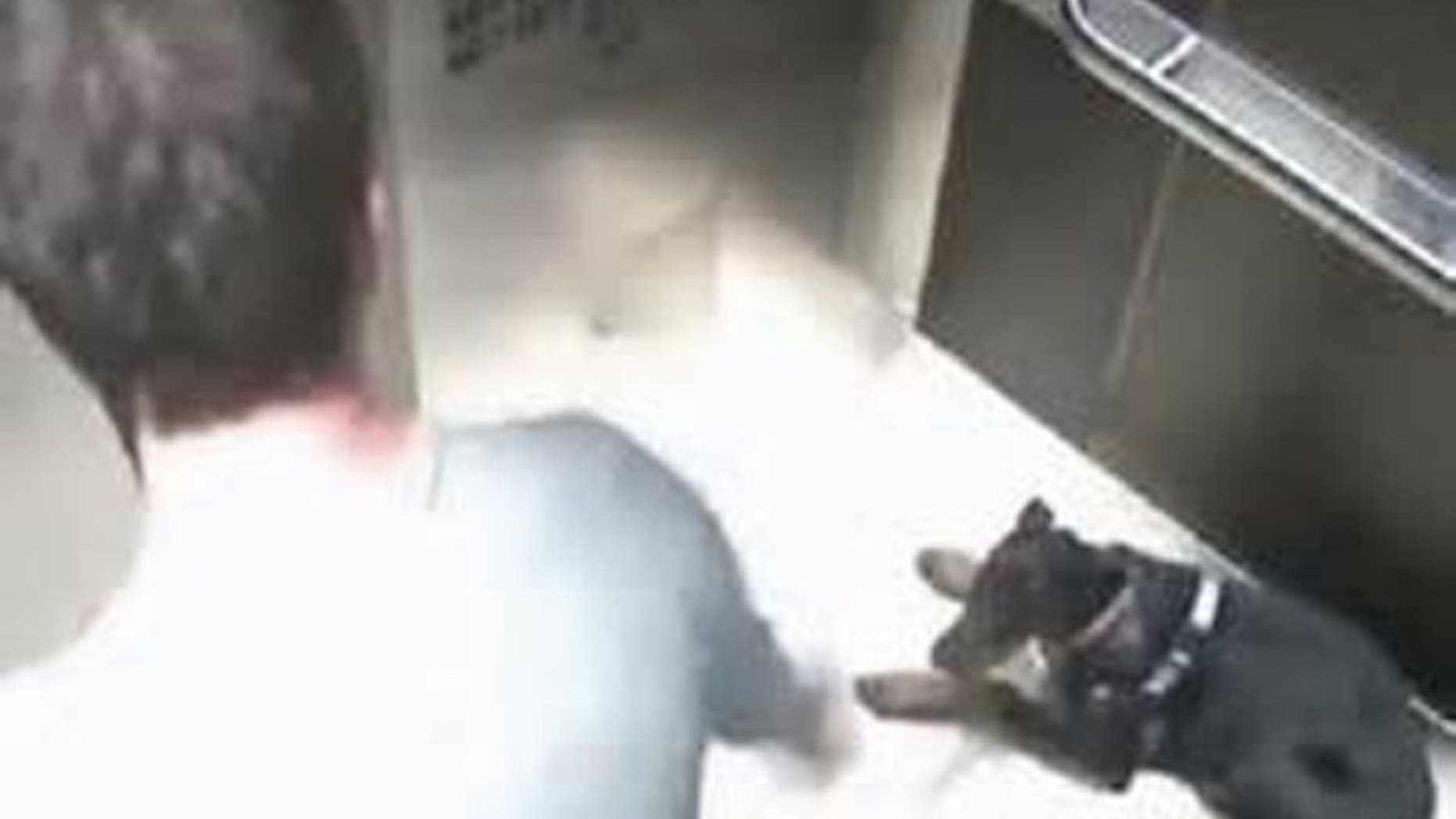 The embattled CEO of an arena concessions company announced his resignation Tuesday a few weeks after an elevator surveillance video emerged showing him kicking a pal's puppy.
Desmond "Des" Hague, the former head of the Stamford, Conn.,-based Centerplate, which serves food and drink at some of America's biggest stadiums, was caught on a July 27 video repeatedly kicking a 1-year-old Doberman pinscher named Sade and yanking the pooch's leash so hard it "is lifted into the air," court documents allege.
The video was shot in Vancouver, where Hague was reportedly pet-sitting for a friend at a building called Private Residences at Hotel Georgia. The frightening video was first aired on Global News last month and shows Hague enter the elevator and the dog huddling in the corner. The dog absorbs a series of kicks and is lifted into the air by her leash.
Though Hague apologized and called the incident "completely and utterly out of character," the company said in a statement to Fortune Tuesday that he resigned from the company.
"The decision comes as a result of Hague's personal misconduct involving the mistreatment of an animal in his care," the statement said. The company named Chris Verros its acting president and CEO.
"We want to reiterate that we do not condone nor would we ever overlook the abuse of animals," Joe O'Donnell, the chairman of the board, said.
Officials at the British Columbia Society for the Prevention of Cruelty to Animals said they learned of the tape's existence from a concerned citizen, though it was not clear when the agency was first contacted. The video prompted calls to boycott the company. The stadiums that use Centerplate include the Superdome, Notre Dame and Lucas Oil, to name a few.