Century Knocked Off Man's Terror-Support Sentence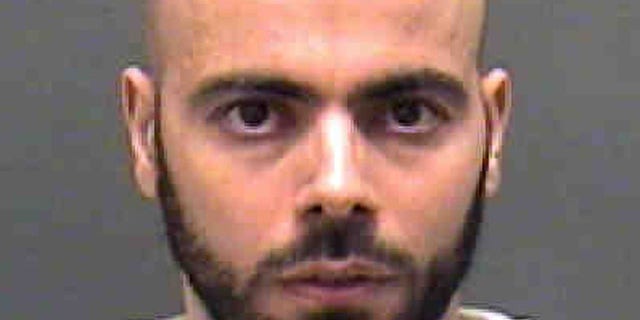 CHARLOTTE, N.C. – In the shadow of 9/11, the 155-year sentence handed down to Hezbollah supporter Mohamad Hammoud was considered a milestone in the fight against terrorism and a strong warning to people who sent money to support militant groups.
A federal judge knocked more than a century off that sentence Thursday, saying it turned out to be "grossly disproportionate" for the first man convicted under a key terror-fighting legal strategy.
Instead, Judge Graham Mullen ordered Hammoud to serve 30 years in prison for smuggling cigarettes and sending $3,500 of the profits to Hezbollah. The new sentence means the 37-year-old from Lebanon will spend an additional two decades in prison, then likely be deported to his homeland.
"The crime represented here was not as serious as other terrorism cases," Mullen said.
His attorneys wanted Hammoud to walk out of the courtroom with a sentence of the more than 10 years he already served on charges that include providing material support to terrorists. They contend he sent the money to a wing of Hezbollah that helps provide Middle Eastern communities with clean water and good housing, not the military wing labeled terrorists by the United States government for numerous attacks on Israel. Hezbollah is also a major power broker in Lebanon, flexing its political muscle just this month to bring down a Western-backed government.
But the judge agreed in part with Assistant U.S. Attorney David Brown, who said Hammoud was indoctrinated with an anti-American philosophy as a youth and was determined to do his part to harm the United States.
Hammoud was first denied entry to the United States, then used marriage fraud to make his way to the country. He settled in with Charlotte's small Lebanese population, said Brown, who suggested Hammoud was caught before he could plan something more sinister than raising money.
"The most dangerous of the terrorist operatives are the ones who burrow into society," Brown said.
Mullen's chief reason for the major sentence reduction was changes in how the terror-support law has been applied since the original sentencing in 2003.
Hammoud was charged months before the Sept. 11 terrorist attacks, and the next year he became the first person found guilty under a 1996 law that makes it illegal to give money to designated terror groups. Prosecuting suspects under that law has since become a key tactic in the war on terror
On Thursday, defense attorneys brought up more than a dozen cases in which people got sentences much shorter than Hammoud, including sentences of only a few decades for defendants that provided actual weapons and hundreds of thousands of dollars to terrorist organizations.
"This is a case where people get seven years, eight years," Hammoud's attorney Stanley Cohen said.
Hammoud had been awaiting resentencing since a 2005 Supreme Court ruling that determined federal sentencing guidelines are advisory, not mandatory. He will appeal the new sentence too, Cohen said.
Prosecutors can also appeal the judge's decision, and Brown said that would be decided by his bosses at the U.S. Department of Justice.
Brown was glad Hammoud still has significant time to serve and said the case remains critical to the fight against terrorism. Hammoud was also convicted of crimes including cigarette smuggling, credit card fraud, money laundering and racketeering.
"The jury found there was a terror cell linked to Hezbollah in this city," Brown said.
Hammoud continued Thursday to deny he had any destructive motives, asking the judge to let him go so he could see his elderly mother and maybe start a family back in Lebanon.
"Your honor, I made a huge mistake. I betrayed a country that gave me a lot," Hammoud said.
After learning he still had decades to spend in prison, his shoulders slumped. But he managed a smile as Cohen patted him on the back.
Hammoud's brother, Bassam, and a few friends were in the courtroom to support him. Bassam Hammoud said his brother never had an inkling of being a terrorist and had no reason to support Hezbollah's violent aims.
"My brother is a good guy," Bassam Hammoud said. "He doesn't want to hurt anybody."
Another of Hammoud's brothers was convicted in the scheme and has already served his time and returned to Lebanon, where he ran for a local council seat against the Hezbollah candidate, Cohen said.
Cohen said he could almost understand why people were so anxious to see Hammoud put away for decades in the months when America was still dealing with the worst terrorist act ever on its shores. But he said he can't understand why prosecutors continue to raise the specter of 9/11 in this case.
"This was a trial about a young kid and $3,500," Cohen said. "It doesn't make anyone in this country safer."
(This version CORRECTS Minor edit in first paragraph to correct subject-verb agreement.)