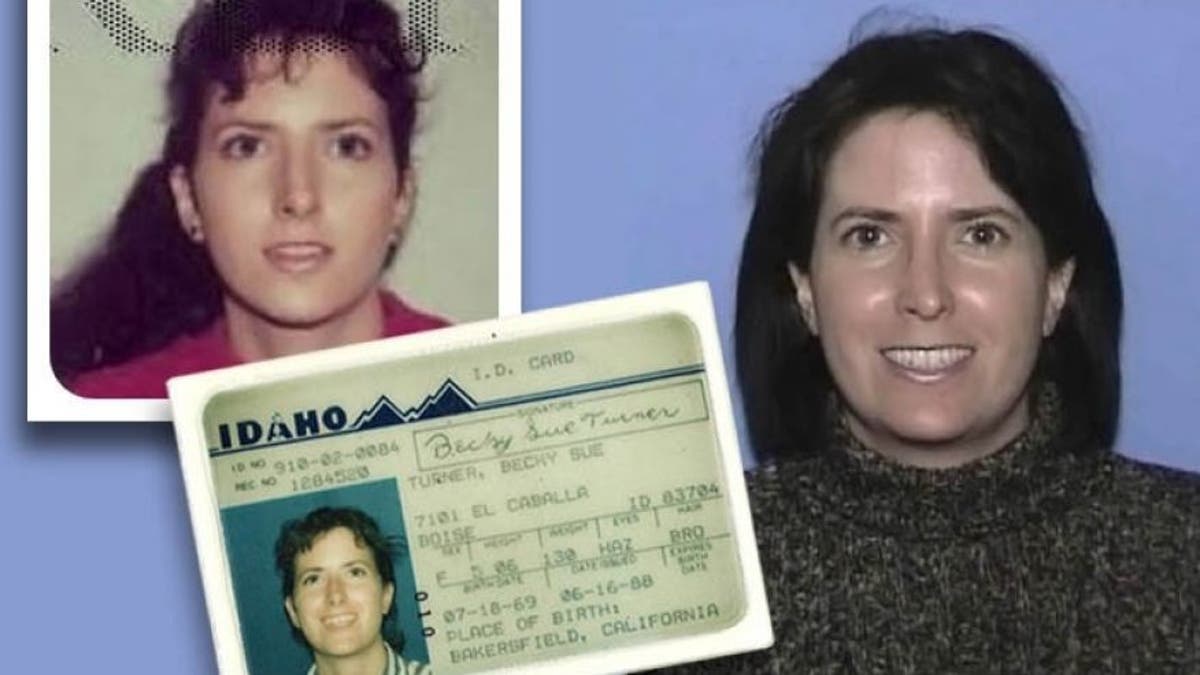 To her husband, she was Lori Kennedy. But to a dogged federal investigator, she was "Jane Doe," a Texas mother who killed herself in her family's driveway in 2010 after spending decades using stolen identities to erase a past mired in mystery.
Now, six years after her death, a Social Security investigator and forensic genealogist cracked the case by discovering the woman was a teenage runaway who fled her mother's Pennsylvania home in 1986 -- never to be seen by her family again -- according to the Seattle Times, which first reported on the story.
DNA testing confirmed the mystery woman was Kimberly McLean, who was 18 years old when she ran away 30 years ago from her mother's home in King of Prussia, Pa., following her parents' divorce, the newspaper reported.
The quest to uncover McLean's identity was a tedious and convoluted one.
Social Security investigator Joseph Velling took on the case, working to find the real identity of Lori Erica Ruff, who was Lori Erica Kennedy before marrying into an East Texas family in 2004. Prior to that, she was known as Becky Sue Turner, an identity forged with the birth certificate of a long-dead child.
Velling, a seasoned government sleuth, had been stumped in figuring out the true name and background of the woman, who took on aliases with spy-like sophistication. And the theories explaining her stolen identities were many: Was she running away from a crime or an abusive family or relationship? Did she join a witness-protection program?
"She created a false identity for the sole purpose of getting lost in America," Velling told FoxNews.com in 2013.
"She wanted a complete break from her past," he said. "By changing her name, she created a clean identity – a person with no past."
The mystery surrounding McLean's identity began in May 1988, when the then-unknown woman requested the Bakersfield, Calif., birth certificate of a 2-year-old girl, Becky Sue Turner, who died in a 1971 house fire in Fife, Wash., Velling said.
The woman used the birth certificate to obtain a valid Idaho identification card under the name Becky Sue Turner, issued on June 16, 1988, and bearing the photo of Jane Doe.
In July 1988, she moved to Dallas, where, according to court documents, she legally changed her name to Lori Erica Kennedy. Days later, she applied for and received a Social Security number – a move that effectively erased her past. She obtained a Texas driver's license in 1989, listing her age as 19. She enrolled at Dallas County Community College in the fall of 1990 and eventually graduated from the University of Texas at Arlington with a business administration degree in 1997.
By the time she married Jon Blakely "Blake" Ruff, of Longview, Texas, in January 2004, her phony identification was as solid as her real past was distant. The two moved to Leonard, about 60 miles northeast of Dallas and roughly 125 miles from Ruff's parents in Longview.
On Christmas Eve, 2010, the woman everyone knew as Lori Erica Ruff pulled into the driveway of the Ruff family home and shot herself. She left behind an 11-page suicide note – but apparently no clue that she had lived a secret life.
It wasn't until the Ruffs found a safebox – hidden inside their daughter-in-law's bedroom closet – that showed the woman wasn't who she had claimed to be. In the box, which she told her husband never to touch, were all the documents exposing her elaborate ruse – the paperwork showing the name change and the application for a Social Security number, among other receipts.
In his search, Velling was later assisted by a California scientist who said she believed the woman came from a family back East named the Cassidys, the Seattle Times reported.
Colleen Fitzpatrick, a forensic genealogist and former nuclear physicist, turned to DNA for the answer. Lori and her husband had a daughter in 2008 and that daughter shared Lori's DNA.
According to the newspaper, the Ruff family sent a saliva sample to 23andMe and Ancestry.com, companies that help people trace their families by analyzing their DNA.
After hours of research, Fitzpatrick was able to trace Ruff's DNA back to a relative named Michael Cassidy, who lived in the Philadelphia area, the paper reported.
Velling then flew to Philadelphia in March and confronted a relative of Michael Cassidy's. When Velling showed the woman pictures of Lori Kennedy Ruff -- including her most recent driver's license -- the woman said, "My God, that's Kimberly!"
And so the puzzle was solved: Michael Cassidy's aunt, Deanne, who was married to a James McLean, was Lori's mother. Deanne, who is now 80, took a DNA test and confirmed the match, the newspaper reported.
Deanne declined to speak to the paper but her brother, Tom Cassidy, revealed details about Kimberly McLean's upbringing. Kimberly grew up in the Philadelphia suburbs with a sister, mother and father, who was a carpenter and volunteer firefighter.
When Kimberly was a teenager, her parents divorced. Her mother remarried a man named Robert Becker and moved the two sisters to a home in Wyncote, Pa.
"Kim never adjusted to the new house and the divorce," Cassidy told the newspaper.
Then one day, Kimberly told her mother she was running away and warned her never to look for her.
"For the life of me, we can't figure why," Cassidy said.
Click for more from the Seattle Times
FoxNews.com's Cristina Corbin contributed to this report.