Carr Fire claims 7th death in California as firefighters battle firestorm
A Pacific Gas & Electric company worker was killed Saturday while doing restoration work near the Carr Fire, becoming the seventh victim the wildfire has claimed since it began its path of devastation more than a week ago.
PG&E's Melissa Subbotin confirmed to Fox News that Jay Ayeta, who was an apprentice lineman with the utility company, was killed while working in Western Shasta County. Subbotin said Ayeta "suffered a fatal accident" linked to the Carr Fire, but did not provide details on the incident.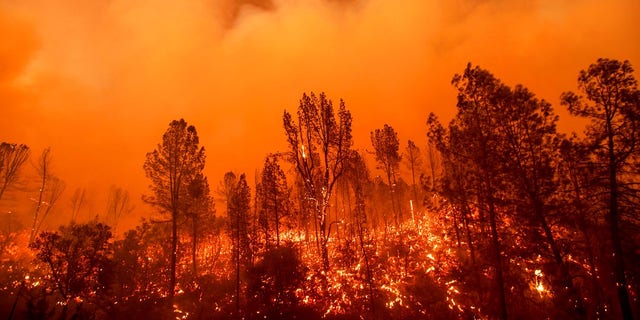 "We have learned of the tragic death of a PG&E employee, who was working in the area of the Carr fire today. The safety of our employees and our customers is PG&E's top priority. Our thoughts and prayers are with our fallen team member, his family and our extended team. We are working with law enforcement to investigate the circumstances of the incident," the company said in a statement to KCRA.
'FIRE TORNADO' REACHED 143 MPH AS IT CAUSED PATH OF DESTRUCTION IN SCORCHED CALIFORNIA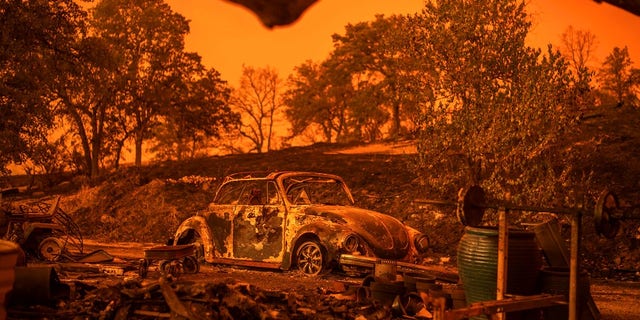 The fire continued to torch homes and buildings Sunday as thousands of firefighters battled the blaze. Two firefighters were among the seven people killed since the wildfire began. The Carr Fire, the sixth most destructive fire in California, was reported 41 percent contained Sunday morning.
The White House on Saturday approved California's request for a Presidential Major Disaster Declaration for Shasta County.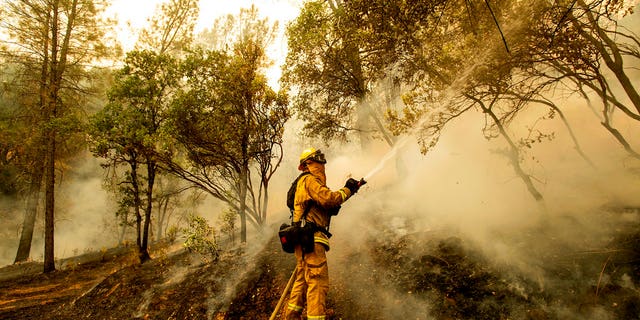 "This is part of a trend – a new normal – that we've got to deal with. We're dealing with it humanly, financially and governmentally," California Gov. Jerry Brown said. "These kinds of horrible situations bring people together, regardless of the lesser kind of ideologies and partisan considerations."
The Carr Fire destroyed more than 1,000 homes and forced more than 40,000 to evacuate, the Sacramento Bee reported.
The Associated Press contributed to this report.