Carolina Panthers employee jumped off bridge after killing her two children, police say
A Carolina Panthers stadium employee killed her two young children Saturday before killing herself by jumping off a bridge onto a North Carolina interstate highway, police said.
Christina Elizabeth Treadway, 34, was found dead at the scene after the Charlotte-Mecklenburg Police Department was called to the scene.
Officers went to the woman's home after finding her body and discovered her two children, Iliyah Miller, 3 and Isaiah Miller, 7, with life-threatening injuries, the Charlotte Observer reported. The pair were transported to a hospital where they both died from their injuries, police said.
POLICE NAME SUSPECT IN WOUNDING OF 4 SOUTH CAROLINA OFFICERS 
It was not immediately clear how the children were killed. Officers reported there was no one else at the Charlotte home.
The children's father, Antoine Miller, was not home at the time and has not been named a person of interest in connection with the deaths.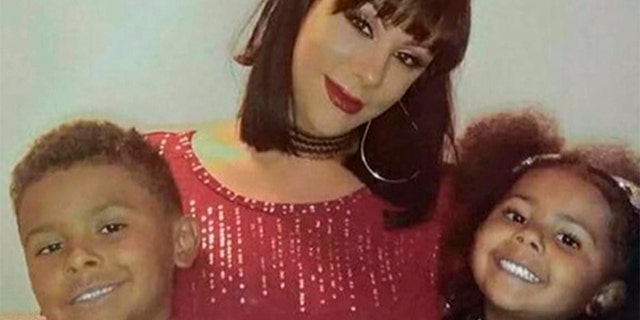 Treadway worked at the Panthers' Bank of America Stadium as a ticket-taker, the team confirmed to People. The mother of two posted to her social media accounts several videos of her children laughing and dancing.
Treadway's mother, Patricia, told FOX46 she was trying to figure out her daughter's mindset.
"Our daughter has never shown any signs of being depressed," Treadway said. "I want people to know she is a loving mother and would not have done this if she wasn't so trapped and so alone."
AMTRAK TRAIN COLLIDES IN NORTH CAROLINA, KILLING PASTOR, WIFE, OFFICIALS SAY
Antoine Miller has set up a GoFundMe to raise money for his children's funeral costs.
"My kids were my everything I truly don't know how my life will go on," Miller wrote. "Thank you all for your continued support during this tough time keep my family in your thoughts and prayers as we do our best to heal."
Miller's parents told FOX46 their son was at a football game when he received a text from Treadway.
"He went out with his friends for the Eagles game. She texted him saying that she loves him and she's sorry and that she's going to end it all and the kids," Gregory Moore told FOX46.
The Associated Press contributed to this report.