Carjacking suspect dead outside Walmart store after armed citizens take action, police say
Two armed citizens were credited with taking action Sunday after a carjacking suspect went on a rampage in Washington state, about 30 miles southwest of Tacoma.
At least one of the citizens fired the shot that killed the unidentified suspect, who was in a Walmart parking lot in Tumwater, attempting to commandeer vehicles, Q13 Fox reported, citing a police news release.
Injured in the suspect's violent spree were the driver of one of the cars he attempted to highjack, and a 16-year-old girl at another location who suffered unspecified injuries, according to The Seattle Times.
The injured driver was reportedly airlifted to a hospital in Seattle and was in critical condition.
Police said the incident began when officers responded to a report of an erractic driver in Tumwater.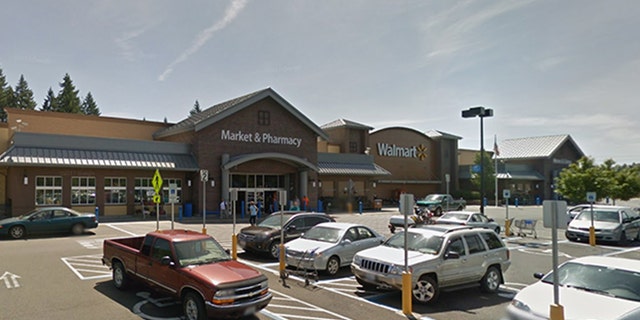 While police were en route, a carjacking was reportedly taking place at a nearby intersection, the newspaper reported, adding that the teenager was injured at that location.
Police followed the stolen vehicle to the parking lot of a Walmart Supercenter store, where the carjacking suspect exited the vehicle and tried to carjack a second vehicle.
That's when two armed civilians confronted the suspect and at least one of them fired.
The civilian was the owner of the car being carjacked, The Olympian reported, adding that he was being interviewed by police afterward.
Walmart customers reported hearing gunshots, but their accounts varied on whether the sounds came from inside or outside the store.
Q13 Fox later reported that the suspect entered the store, fired at a display case, and then exited, before being approached by the armed citizens in the parking lot.
No store employees or customers were injured inside the store, the report noted.