Car fire, tire explosions reportedly spark panic at New Jersey mall, forces evacuation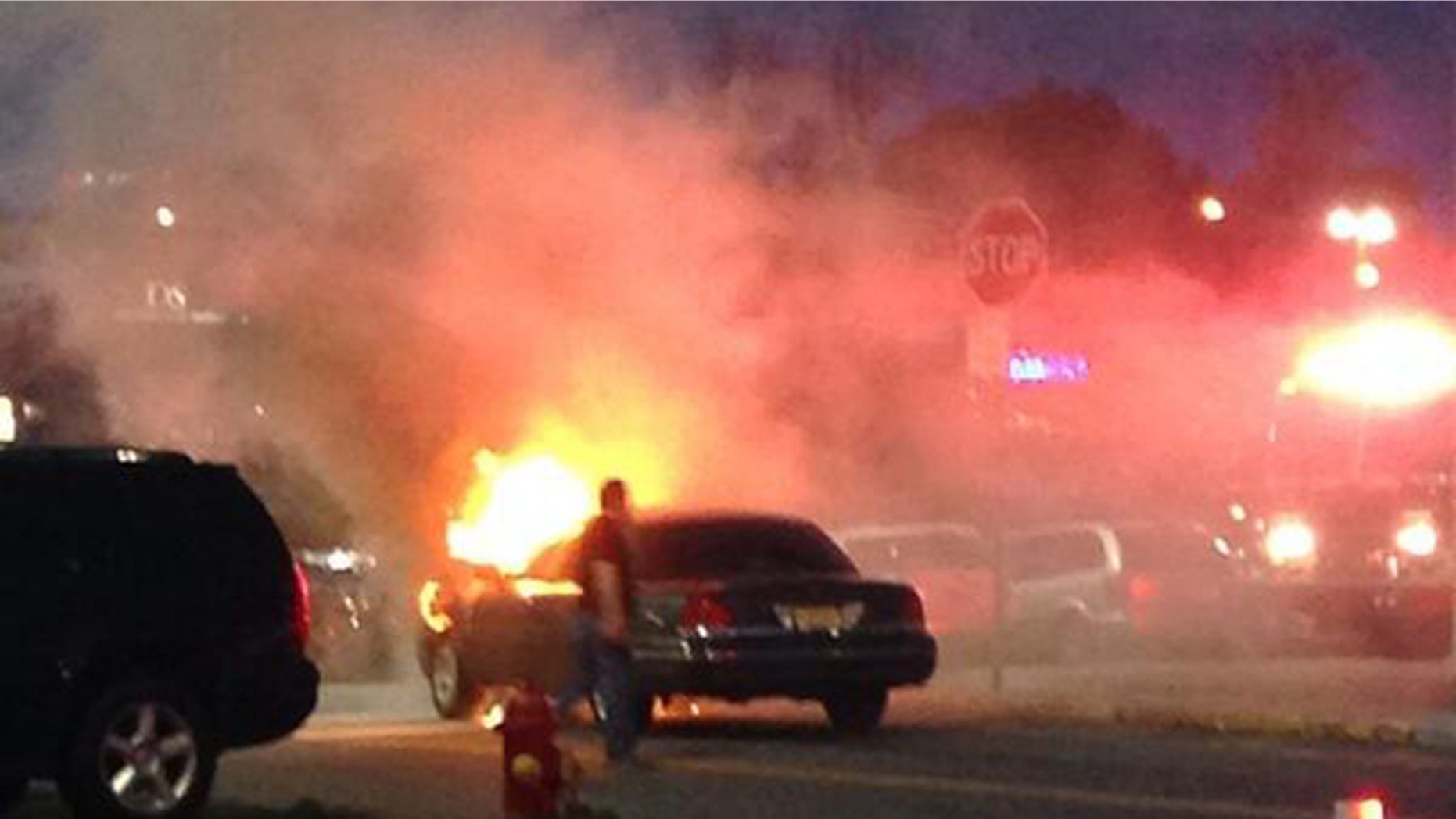 Authorities in New Jersey believe that tires exploding as the result of a car fire sparked panic at a mall where a man fatally shot himself last November.
The Garden State Plaza in Paramus was evacuated Saturday afternoon and police were going through the building Saturday night to completely rule out any possible threat. New Jersey State Police Capt. Stephen Jones says investigators have found no evidence that any shots were fired.
Twenty-six-year-old Brittany Berdy, of Wyckoff, N.J. told the Associated Press she saw the burning car outside the mall while at dinner. She went outside and heard the tires explode, a sound she likened to gunshots. The evacuation started shortly after.
The scare came just over six months after 20-year-old Richard Shoop, of Teaneck, N.J. walked into the mall with a rifle shortly before closing time and fired six shots into the air, terrifying shoppers. Shoop later fatally shot himself in a mall closet, where his body was found early the next morning.
Photos on social media showed traffic backed up on the road outside the mall, which is approximately 15 miles northeast of Manhattan.
The Associated Press contributed to this report.