Capitol declared safe after shooting nearby prompts police investigation; 3 suspects sought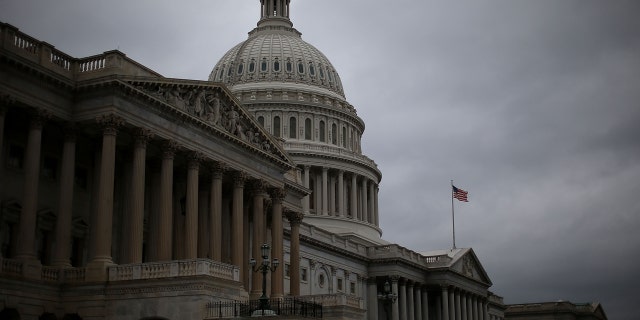 Police at the U.S. Capitol declared the building safe late Wednesday as police searched for three suspects following a shooting at nearby Union Station that left a man hospitalized in critical condition.
The DC Police Department in a tweet described three suspects wearing dark clothing. No information was immediately available about the victim's identity, or his specific injuries.
The shooting prompted the U.S. Capitol Police to tighten security and close down the U.S. Capitol Complex while the investigation continued. The force later reopened the Capitol doors and declared the area safe, while an investigation continued nearby at 2 Massachusetts Ave. NE.
Meanwhile, a Capitol Police explosive ordnance team was investigating an unrelated case of a suspicious package near Union Station on the Senate side of Capitol Hill earlier Wednesday, Stars and Stripes reported.
Authorities were investigating in parking lot across from a building where Fox News, NBC News and C-SPAN staff work, the paper reported. Police warned employees to keep away from the area.
It was unclear whether the suspicious package led to the increase of security around the Capitol Complex.
Fox News' Chad Pergram contributed to this report.