Cannonball found in Atlanta possibly fired by Union forces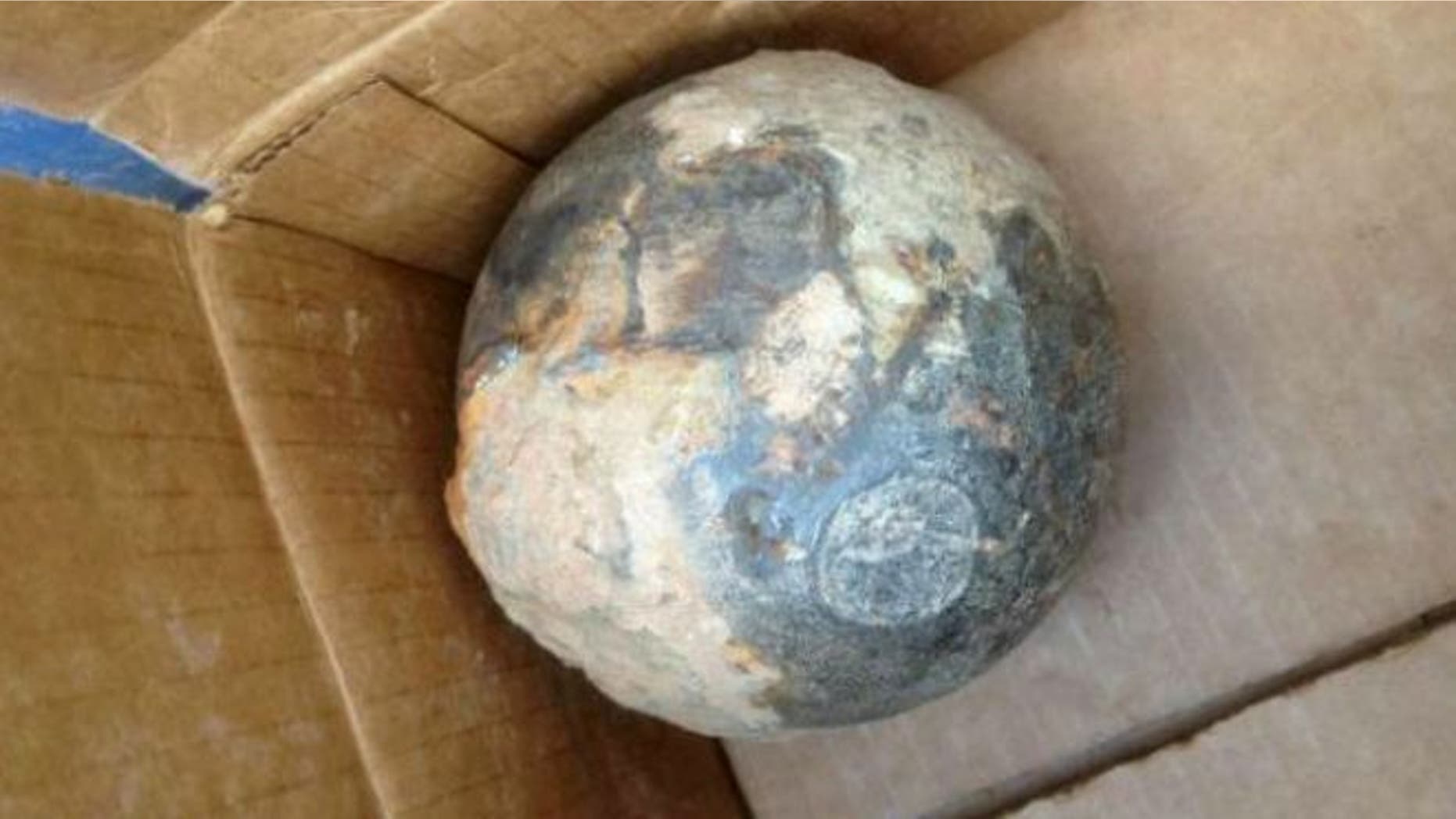 ATLANTA – A day after workers unearthed an apparent cannonball from a downtown Atlanta construction site, an expert on the American Civil War said there are at least two possible scenarios for how it got there.
The battered round ball was found Thursday near Centennial Olympic Park. Police removed it Thursday and said it would be detonated, but it was unclear late Friday if that had happened. Meanwhile, police were unsure of its history.
One likely theory: It was a cannonball that was among an estimated 100,000 shells fired into Atlanta by the Union Army while the city was under siege in the summer of 1864.
Gordon Jones, the Atlanta History Center's senior military historian and curator, said it could have been fired by federal soldiers from outside the city in an effort to strike the Confederate's Railroad Roundhouse, a key military target in the general area where the device was found.
The area where the cannonball was found, which now contains the Georgia Dome and CNN Center, was inside the Confederate defense line before Maj. Gen. William T. Sherman's Union forces finally invaded the city and burned much of it.
"The Railroad Roundhouse was right there in the area of Centennial Olympic Park, so it really could have been that this thing was fired at the Round House," Jones said. "That would strike me as the most likely big target."
Another target, a passenger railroad depot near the site of the present-day Underground Atlanta shopping area, was also just east of the construction site where the device was found, near Marietta and Baker streets.
"Between the passenger depot and the Round House, that was the central part of the city," Jones said. "Those are the juiciest military targets."
Another theory: It could have been a Confederate cannonball that was being transported on rail lines or in storage, then left behind and covered by the ground for nearly 150 years, Jones said.
Though it is unusual to find cannonballs in the downtown area, relics of the weapons used in the Civil War are occasionally unearthed.
"We get calls like this on average probably twice a year," Jones said. "It's still out there."
He added that some items are occasionally found in the area of Peachtree Creek, a creek that runs through Atlanta, where a fierce battle was fought on July 20, 1864.
Bomb technicians were unable to precisely date or identify the cannonball, the Atlanta Police Department said in a statement.