California rapper shot dead by cops at Taco Bell was sleeping, family says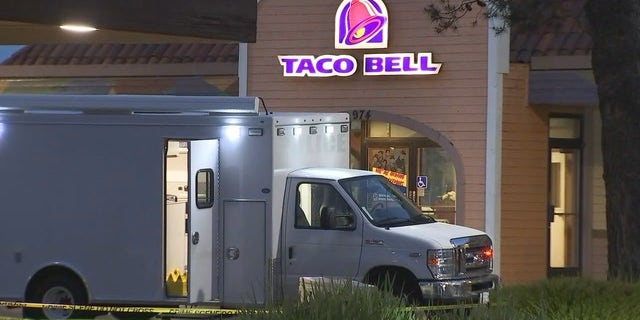 A California rapper who was shot and killed by police on Saturday was sleeping and not threatening officers with the handgun found on his lap prior to his death, his family said.
Willie McCoy, a local rapper known as Willie Bo, was in a vehicle in a Taco Bell drive-thru in Vallejo when he was killed by police officers responding to the scene about 10:30 p.m. Saturday, KTVU reported. Police went to the location after fast food employees reported seeing a man slumped over in a Mercedes.
CALIFORNIA MOUNTAIN LION SHOT DEAD BY LANDOWNERS AFTER PREYING ON SHEEP SPARKS FIERY DEBATE
As six cops approached the car, McCoy, who they described as "unresponsive," suddenly began to move. The officers told the driver to keep his hands in a visible area, but McCoy reached for the handgun on his lap, prompting them to fire their weapons.
"In fear for their own safety, the officers discharged their weapons at the driver," police said.
McCoy died at the scene and officers recovered the loaded gun in the Mercedes. Police said Monday the gun McCoy had was reported stolen in Oregon, though it's unclear how the rapper obtained it.
McCoy's cousin, David Harrison, told the Los Angeles Times that McCoy was an aspiring rapper and actor. He added McCoy stopped at the Taco Bell to get food following a long day that began at a recording studio.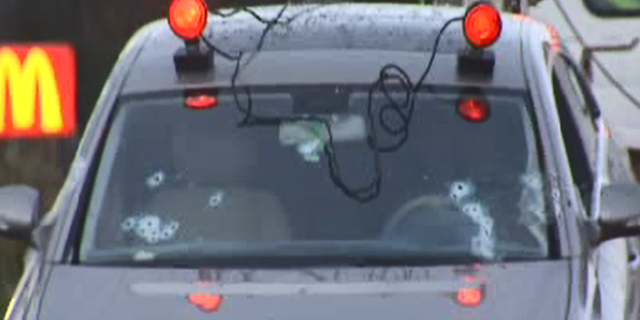 Harrison later posted a Facebook video saying his cousin was asleep in the car and slammed the police department for opening fire.
"You can't just keep killing us in the street like this," Harrison said in the video, according to the Los Angeles Times. "My cousin was asleep in the car and they shot him … 20… times."
CALIFORNIA MAN ACCUSED OF STABBING PERSON AT MOTEL SEEN SMILING IN MUGSHOT
Vallejo police did not immediately identify the officers involved in the deadly shooting or how many shots were fired. They said the incident is under investigation.
CLICK HERE TO GET THE FOX NEWS APP
Taco Bell released a statement to KTVU saying they were "shocked and saddened" about the incident.
"We are shocked and saddened to hear that this happened. The owner and operator of this location is working with the local authorities in their investigation and has offered counseling services to all team members present. Our thoughts are with the Vallejo community in this difficult time," the fast food chain said.