California police say man with 'Air Jordan' face tattoo no longer 'wanted' in connection to assault, robbery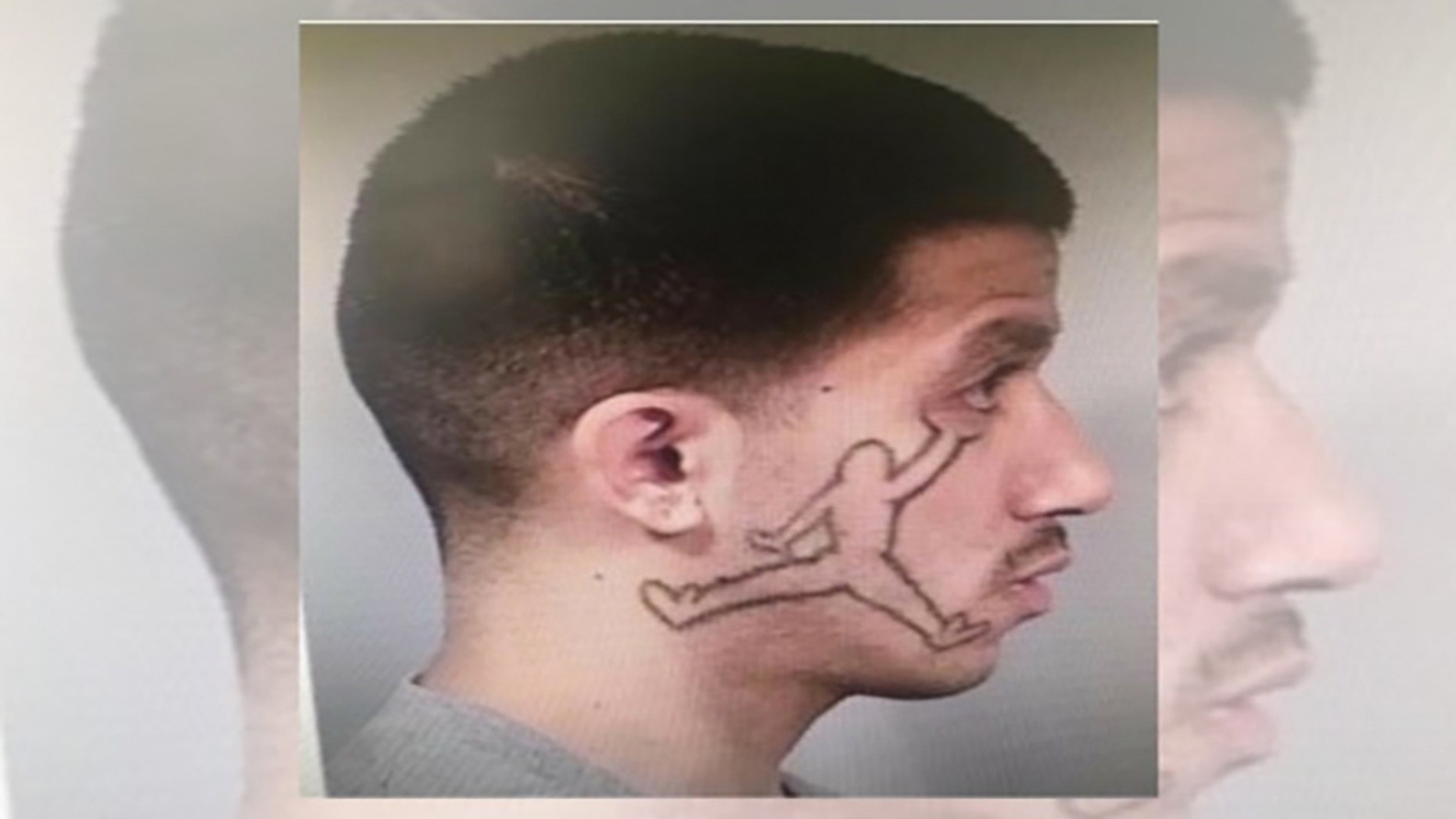 A California man with an "Air Jordan" face tattoo is no longer wanted in connection to an armed robbery and assault, authorities with the Bakersfield Police Department told Fox News.
On Thursday, police said they were looking for Carlos Gazca, 24, and three other unidentified suspects. At the time, authorities said Gazca and the three others, all of whom are believed to be Hispanic men in their early 20s, allegedly assaulted a victim on June 23 before stealing the victim's car, KGET reported.
The vehicle, which has not been located, is a black 2013 Chevrolet Impala with a California license plate number 6YNB696, according to the news station.
At the time, authorities told KGET that Gazca was wanted for robbery, conspiracy and auto theft.
Late Friday night, however, Fox News received an updated statement from the Bakersfield Police Department that said investigators contacted Gazca and "eliminated him as a suspect in this robbery." However, the 24-year-old is still wanted on an unrelated felony parole violation warrant, according to the police department.
The news comes after Gazca gave an interview to 23ABC, claiming that he was "being framed."
"I'm being framed, wrongfully accused of a crime I didn't commit in the town of Bakersfield," he said, adding that he moved to Arkansas after he was released from prison in January.
In the past, Gazca has been charged with robbery, battery, burglary and grand theft, according to 23ABC.
This story has been updated to reflect the most recent information from the Bakersfield Police Department.