California Sheriff's Sgt. Ron Helus killed in bar shooting, 'died a hero,' made last call to wife
The California sheriff's sergeant first on the scene at Wednesday night's mass shooting heard gunfire booming inside the bar and instinctively ran into the crowded venue -- where he "died a hero," one of 12 people killed by a former Marine who ended the massacre by committing suicide.
Sheriff's Sgt. Ron Helus -- who was nearing retirement in about a year -- "gave it his all" but was shot multiple times by 28-year-old gunman Ian David Long and later succumbed to his injuries at a hospital, Ventura County Sheriff Geoff Dean said.
"He died a hero because he went in to save lives, to save other people," Dean said.
The first reports of shots fired at the Borderline Bar & Grill in Thousand Oaks came in around 11:20 p.m. on a night the packed bar was hosting a special "College Country Night" event. Dean said Helus made one last call before heading to the scene: to his wife.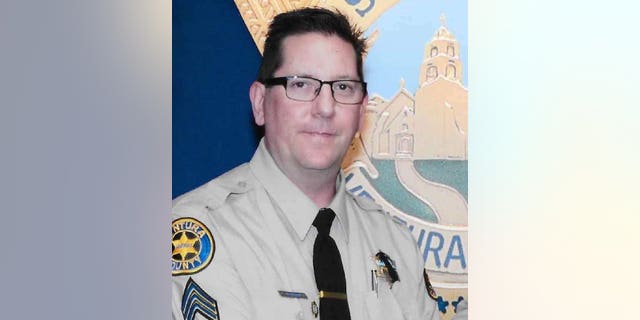 Helus was having a conversation with his wife on the phone at the time he got the call about the shooting, as he does several times during his the shift, according to Dean.
"He said to her, 'I gotta go handle a call, I love you. I'll talk to you later,'" he told reporters.
The sheriff said it was only three minutes later that Helus made entry to the bar with two California highway patrol officers. The cops believed there were other victims still trapped in the bar, but as Helus entered the front door, he was struck "multiple times" by gunfire.
"They knew they had to take action, and they went in and did what they had to do," Dean said.
CALIFORNIA BAR SHOOTING LEAVES 12 DEAD, INCLUDING SHERIFF'S SERGEANT, POLICE SAY
Helus, a 29-year veteran of the force, leaves behind a wife and son, according to Dean.
"You know we go to the gym together, work out together, and its horrific and terrible and it saddens our heart," said Dean, who appeared visibly emotional and on the verge of tears.
"He died a hero because he went in to save lives, to save other people"
"There's just no way to describe this," he said. "It saddens us all and it tears at our hearts and emotions as it should."
His colleague, Sgt. Julie Novak, told "FOX & friends" that Helus was "an amazing guy" who loved helping people.
"He probably should have retired a couple years ago, he could have, but he stayed on because he loved the fight," Novak said. "He loved helping people, he loved protecting people. He did exactly that tonight."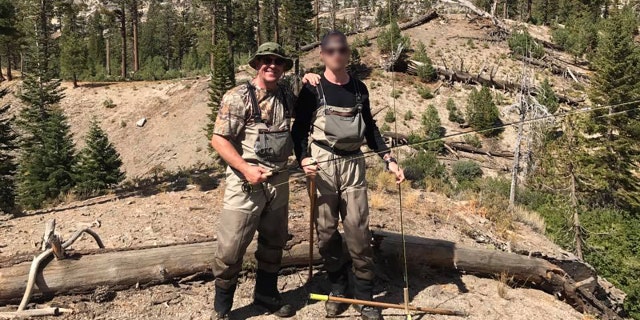 Novaks said that Helus went into the building with "no idea" what to expect -- only knowing he wanted to help those inside.
"Ron took lead because that's who he is," she said.
The California Highway Patrol officers that accompanied Helus into the bar ended up rescuing him when Long opened fire.
"It's really sad," Novaks said.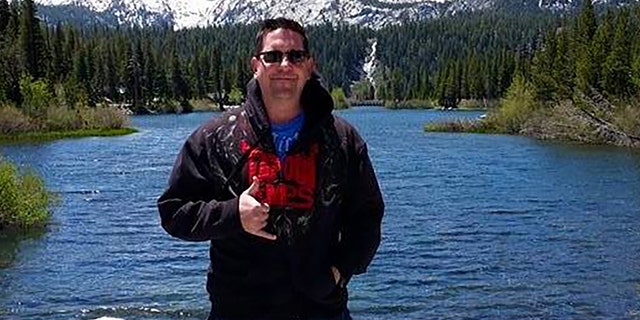 Helus' LinkedIn page showed he was an FBI certified firearms instructor and a POST -- Peace Officer's Standards and Training -- instructor. He earned a master's degree from the University of Oklahoma, and had planned to pursue a doctorate degree in the "near future."
"I have thousands of hours of specialized training," he wrote." I work or have worked, the following assignments: Custody; patrol (Deputy, Senior Deputy, Sergeant); SWAT; all aspects of firearms, less lethal, and chemical agents instruction; investigations; narcotics; and wellness advisor."
WITNESSES DESCRIBE CHAOTIC SCENE DURING THOUSAND OAKS SHOOTING
Tributes to the fallen officer poured in almost immediately Thursday morning.
In a series of tweets, President Trump praised Helus and the "great bravery shown by police."
"California Highway Patrol was on scene within 3 minutes, with first officer to enter shot numerous times," the president said. "That Sheriff's Sergeant died in the hospital. God bless all of the victims and families of the victims. Thank you to Law Enforcement."
"The thoughts of every #NYPD member this morning are with the families & colleagues of all those killed or injured in the shooting inside a Thousand Oaks, Calif., bar — 12 innocent lives taken, including the first Ventura County cop on the scene: Sgt. Ron Helus, a 29-year veteran," New York Police Commissioner James P. O'Neill said.
The Associated Press contributed to this report.