California Good Samaritan rescues 3 people from burning truck, cops say
A Good Samaritan pulled three people from a pickup truck that had caught fire after an early Sunday crash, according to Northern California police.
Elk Grove police spokesman Jason Jimenez said the three people likely would have died Sunday morning if not for the quick help of neighbor Jeff Garrett, who is being hailed as a hero.
Garrett said he's a light sleeper and went to investigate when he heard the crash. He jumped over the fence in his backyard to help the injured.
"I heard a gentleman coughing and it sounded like he was in distress," Garrett told Fox 40. "So, I looked over past some trees to the left, and I saw the burning car. The engine compartment was already fully in flames."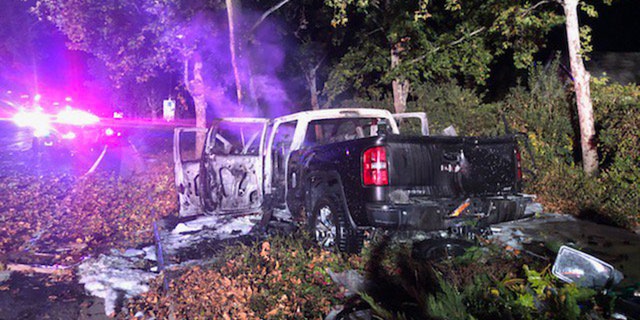 "I was a bit afraid of what I was going to see because it was clearly a bad accident. So, I wasn't sure what I was going to see when I opened the doors," Garret added.
He saw the three passengers injured inside the burning truck.
FIRE CREW RESCUES DOG STUCK IN CEILING
"I heard the gentleman in the driver's seat cry out in pain. He was in flames at that point. His left leg was in the fire," Garrett said.
He rescued each one from the crash.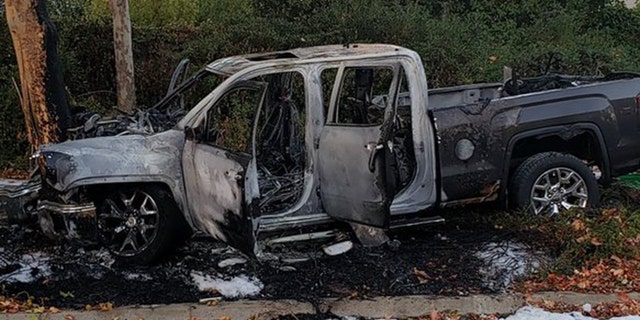 "After that, I looked back and the whole cab was completely engulfed," Garrett told Fox 40.
All three adults were hospitalized with one suffering life-threatening injuries.
GROOM CARRIES BRIDE ON HIS BACK DOWN MUDDY AISLE
The one-vehicle crash occurred in the city of Elk Grove in Sacramento County, about 100 miles northeast of San Francisco.
The Associated Press contributed to this report.