California 'Dating Game' serial killer in New York City to face charges of killing women in 1970s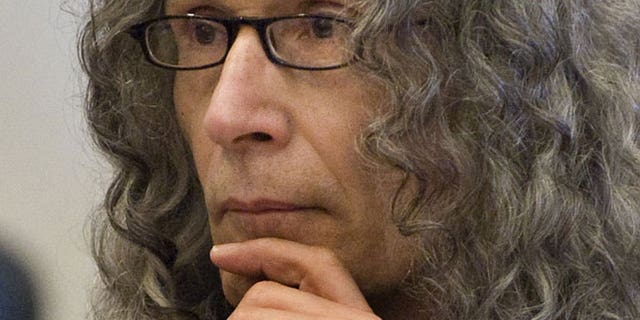 NEW YORK – "Dating Game" serial killer Rodney Alcala and his U.S. Marshals escort landed Wednesday afternoon at Newburgh Stewart Airport in New Windsor, N.Y., 60 miles north of New York City, a law enforcement source said.
He was transferred to New York Police Department (NYPD) custody and was to appear at the Manhattan Supreme Court.
U.S. Marshal Joseph Guccione declined to give specifics on Alcala's travel except to confirm that his transportation was provided by the Justice Prisoner and Alien Transportation System, which he called "a cost effective and efficient way to safely and securely transport violent criminals, taking into consideration the safety of commercial air travelers."
"Cold cases are not forgotten cases -- our prosecutors, investigators, and partners in the NYPD do not give up," said Manhattan District Attorney Cyrus Vance, whose office has made a big push to solve high-profile cold cases.
"These cases were built one brick at a time, as each new lead brought us closer to where we are today."
The creepy photographer Alcala was convicted in 2010 of strangling four women and a 12-year-old girl in Southern California in the 1970s. He is appealing those convictions.
Click for more from the New York Post.