California college defends mural showing fanged border agent, upside down American flag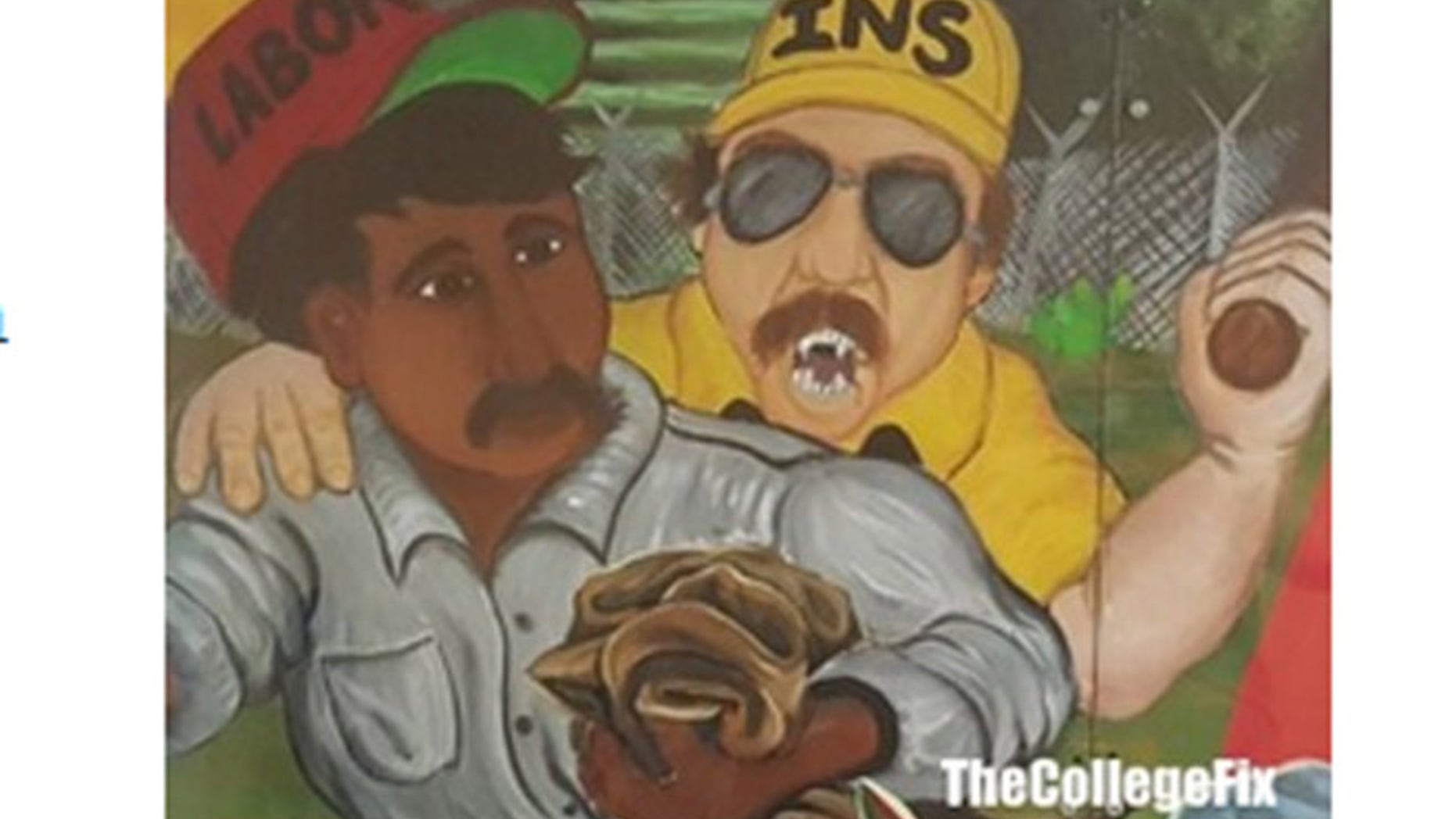 A mural at a public university in California that shows the American flag upside down and depicts a menacing border agent with fangs chasing an immigrant has long angered some students, but is protected free speech, school officials said this week.
The eyebrow-raising mural at California State University Northridge has graced the hallway of the Chicano Studies department since 1999, but has recently stoked new controversy amid the ongoing debate over illegal immigration. School officials told The College Fix, a higher education blog, that the school has no intention of painting over it.
"As a higher education institution, CSUN has a responsibility to encourage a wide variety of views and to be an educational and public forum for expression of divergent views, including those that some may find distasteful or unpopular," CSUN spokesman Jeff Noblitt told The College Fix in an email.
"A public university – my taxpayer dollars – goes to fund this picture of a U.S. flag upside-down?"
The mural was created by Chicano Studies students in 1999 to commemorate the department's 30th anniversary and "represents the views of the students who created it, not the views of the university," he wrote.
While it is mostly viewed by students who take courses offered by the department and may be less inclined to object, other students have complained about it.
"I was shocked, I was truly shocked," Jason Freudenrich, 36, a U.S. Marine Corps veteran who served in Iraq in 2003, told The College Fix. "I was filled with anger. A public university – my taxpayer dollars – goes to fund this picture of a U.S. flag upside-down?
"Day after day it just bugged me," he said. "And come to find out, it bugged a lot of veterans."
The border patrol agent depicted in the mural has an "INS" insignia on his chest, for Immigration and Naturalization Service, and fangs.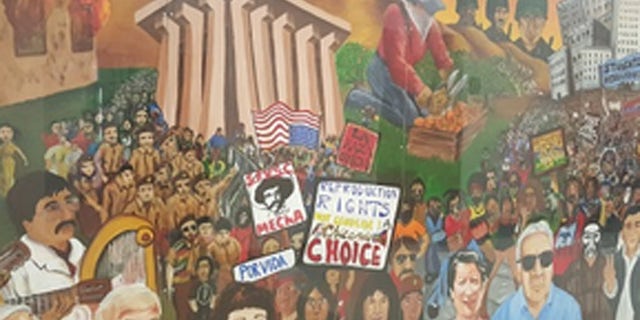 Freudenrich made a YouTube video criticizing the mural, but Noblitt said most of the criticism of the artwork has died down.
"In years past, CSUN received a handful of complaints relating to this mural and specifically its depiction of the American flag," Noblitt told The Colege Fix. "However, the university has not received any negative feedback regarding the mural in the past several years."