Burglar breaks into preschool, eats snack then takes nap, police say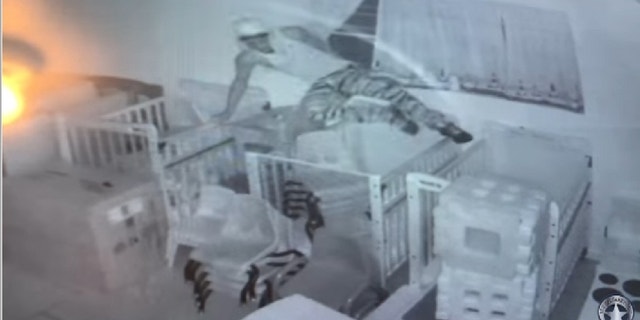 In a modern day Goldilocks tale, a man broke into a preschool and indulged in some snacks before taking a nap, police said.
The burglar climbed through an unlocked window at Clara's Little Lambs Preschool in New Orleans just after 11 p.m. Monday, according to New Orleans police.
The burglar pushed his way over a crib and a stack of chairs, then walked through the preschool rooms while eating food taken from the staff break room, police said. He ended the night by constructing a "makeshift" bed and taking a nap.
ALLIGATOR 'INTRUDER' LAYS CLAIM TO SOUTH CAROLINA FAMILY'S PORCH
He left the preschool by climbing through the same unlocked window about 6:43 a.m. Tuesday. He made off with two bags of items, police.
Police released surveillance video of the burglar's night in the preschool.
This isn't the first time a burglar has been indulgent during a break-in this week. On Monday, a woman was arrested for allegedly breaking into singer Drake's home in Southern California and then drinking water and soda pop. Police said nothing else was taken from the rapper's home.