Bull escapes Philadelphia slaughterhouse, runs loose on city streets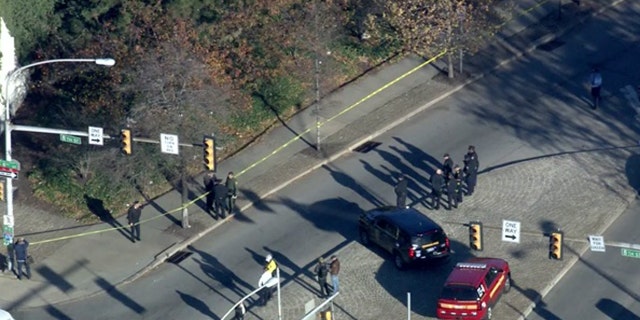 SKYFOX was over the scene of a bull on the loose in Center City, Philadelphia Tuesday afternoon.
Pennsylvania Game Commission has since shot the bull. No officers or civilians were injured.
Reports of the loose animal came in around 2:00 p.m.
Officers could be seen surrounding a small wooded area near 7th and Vine Streets, along the Vine Street Expressway and I-95, after it was spotted on I-95 and I-676.
Police say the bull got loose from a slaughterhouse on the 2100 block of Hancock Street.