Brothers arrested in parents' murders; mysterious note reportedly found at scene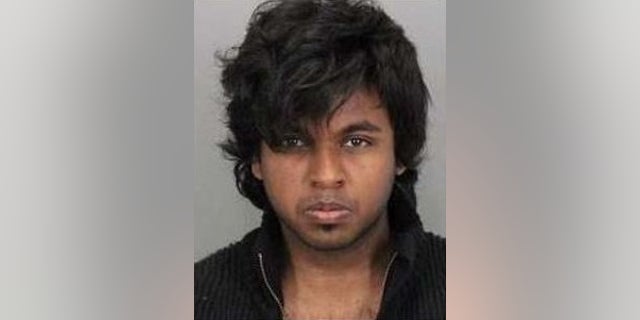 California police on Wednesday arrested two brothers in the murders of their parents just days after investigators found a chilling note at the crime scene.
Police named one of the suspects as 22-year-old Hasib Bin Golamrabbi. They did not name his 17-year-old brother. A possible motive was unclear.
Relatives found the husband and wife dead in their San Jose home on Sunday. A handwritten note reading "Sorry, my first kill was clumsy" appeared on the floor nearby, a source told Fox 2.
A second note, apparently a manifesto, was written on the wall in the same ink, the news station reported. Police did not say whether any note specifically led them to the suspects.
The parents, Shamima and Golam Rabbi, emigrated from Bangladesh 30 years ago. "I have no words to explain how I am feeling," the couple's nephew, Golam Mustakim, said Tuesday. "I want to believe they are still alive."
Mustakim and his family emigrated from Bangladesh in 2000. Upon arriving in the United States, they stayed with the Rabbis in their four-bedroom home in San Jose.
Police said they weren't sure how long the couple had been dead. They arrested Hasib Bin Golamrabbi in Tracy, Calif., and caught his brother in San Jose.
The Associated Press contributed to this report.