Bronx fire: Footage shows ravaged insides of NYC apartment building after deadly blaze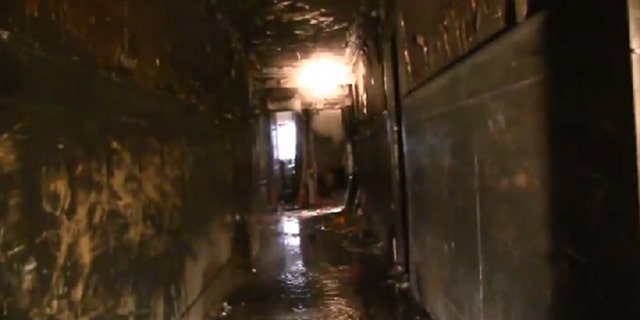 NEWYou can now listen to Fox News articles!
New York City firefighters have released startling footage of the insides of an apartment building ravaged by a deadly fire last week that killed a dozen people.
Icicles and dripping water from melting snow now fill the charred hallways of 2363 Prospect Ave in the Bronx, where a young child playing with a stove ignited the blaze Thursday.
In the footage, firefighters holding flashlights shined them around to reveal debris littering the blackened-out hallways of the building.
Daniel Nigro, the FDNY's commissioner, told reporters Friday that a 3 1/2-year-old child was fiddling around with a stove on the first floor when the fire broke out around 7 p.m.
The mother of the child left the apartment with her two children, leaving the door open which allowed the blaze to spread quickly, he said.
Nigro said the incident was the worst loss of life caused by fires in the city, excluding the September 11 terror attacks, since 87 people were killed at a social club fire in the Bronx in 1990.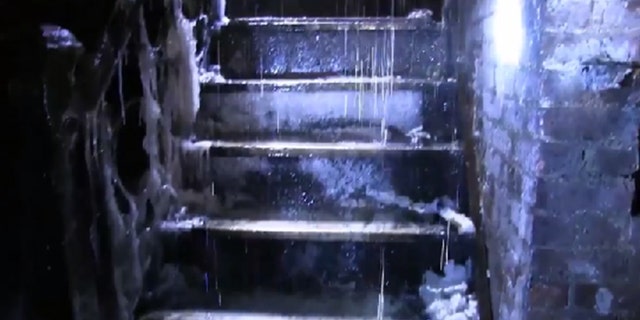 Police on Saturday released the identities of seven victims, including a 7-month-old baby girl who was among the dozen people who lost their lives.
One of them, 28-year-old Emmanuel Mensah, died from smoke inhalation after rescuing a number of people, the Associated Press reported. Mensah had recently graduated from the Army National Guard boot camp.
The baby whose identity police released on Saturday was Amora Batiz.
The others whose names police released Saturday were: Gabriel Yaw Sarkookie, 48; Justice Opoku, 54; Solomon Donkor, 49; William Donkor, age unknown; and Hannah Donkor, 17.
The 26-unit apartment building was required to have self-closing doors, which swing shut on their own to keep fires from spreading, city Housing Preservation and Development Department spokesman Matthew Creegan said. Investigators will look at whether the door to the apartment was defective or if an obstruction prevented it from closing, he said.
Mayor Bill de Blasio said there was "nothing problematic about the building that contributed to this tragedy."
On Thursday night, at least 20 people scrambled out via fire escapes on a bitterly cold night. The others could not.
Nigro said firefighters saved some people, but "this loss is unprecedented."
One family lost four members: Karen Stewart-Francis; her daughters, 2-year-old Kiley Francis and 7-year-old Kelly Francis; and their cousin, 19-year-old Shawntay Young, relatives said. Stewart-Francis' husband, Holt Francis, was hospitalized, the family said.
Fox News' Kathleen Joyce, Nicole Darrah and the Associated Press contributed to this report.