Boyfriend of missing West Texas college student arrested after human remains found in shallow grave
The boyfriend of a young woman who vanished in West Texas in October was arrested Saturday, a day after remains were found in a shallow grave that the mother of the missing woman believes are her daughter's.
Robert Fabian was arrested on a warrant accusing him of tampering with or fabricating physical evidence by concealing a human corpse, the Alpine Police Department said.
Zuzu Verk, a 22-year-old Sul Ross State University student, was last seen Oct. 12 in Alpine on a date with Fabian.
Police said they arrested Fabian in Alpine.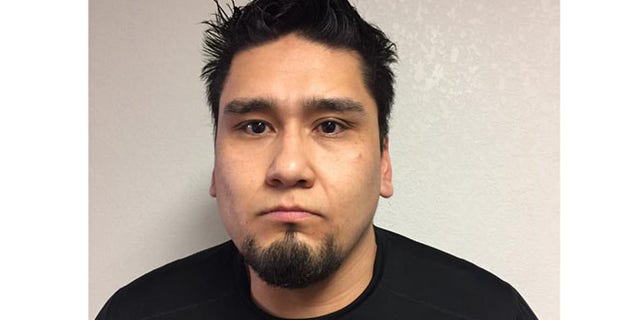 Friday morning a border patrol agent found human remains in a shallow grave six miles west of Alpine.
Lori Verk told KOSA-TV she is sure the remains are her daughter's.
Authorities said it may take several days for a positive identification.
"My baby girl," Verk told the station. "This is what they've done."
"It's not over yet, not by a long stretch" she told the station in an interview Friday. "I'm going to find out exactly what, when, why, how, and who."
Alpine police identified Fabian as a suspect shortly after Zuzu Verk disappeared. They also named his sister, mother and friend as persons of interest, FoxNews.com reported in October, citing a Fox 4 Dallas report.
A substantial reward was being offered for information leading to the missing woman's whereabouts.
Police and Verk's family had accused Fabian of refusing to cooperate with authorities -- a claim his lawyer denied.
"I drove all night as soon as I heard Zuzu was missing, and when I got there, a search was already in progress," Verk's father, Glenn, told FoxNews.com in October. "Everyone wanted to help, but he [Verk's boyfriend] wasn't there."
The remains were found in an area near the U.S.-Mexico border where police, using drones and horses, had been searching for Zuzu Verk. Texas Rangers, FBI and Homeland Security had also joined the search. Alpine is 210 miles southeast of El Paso.
Sul Ross State has about 2,100 students. After Zuzu Verk vanished, President Bill Kibler said the woman's disappearance had deeply affected the entire campus community, plus the surrounding area.