Bound bodies of 2 people found in Philly river; third man found stabbed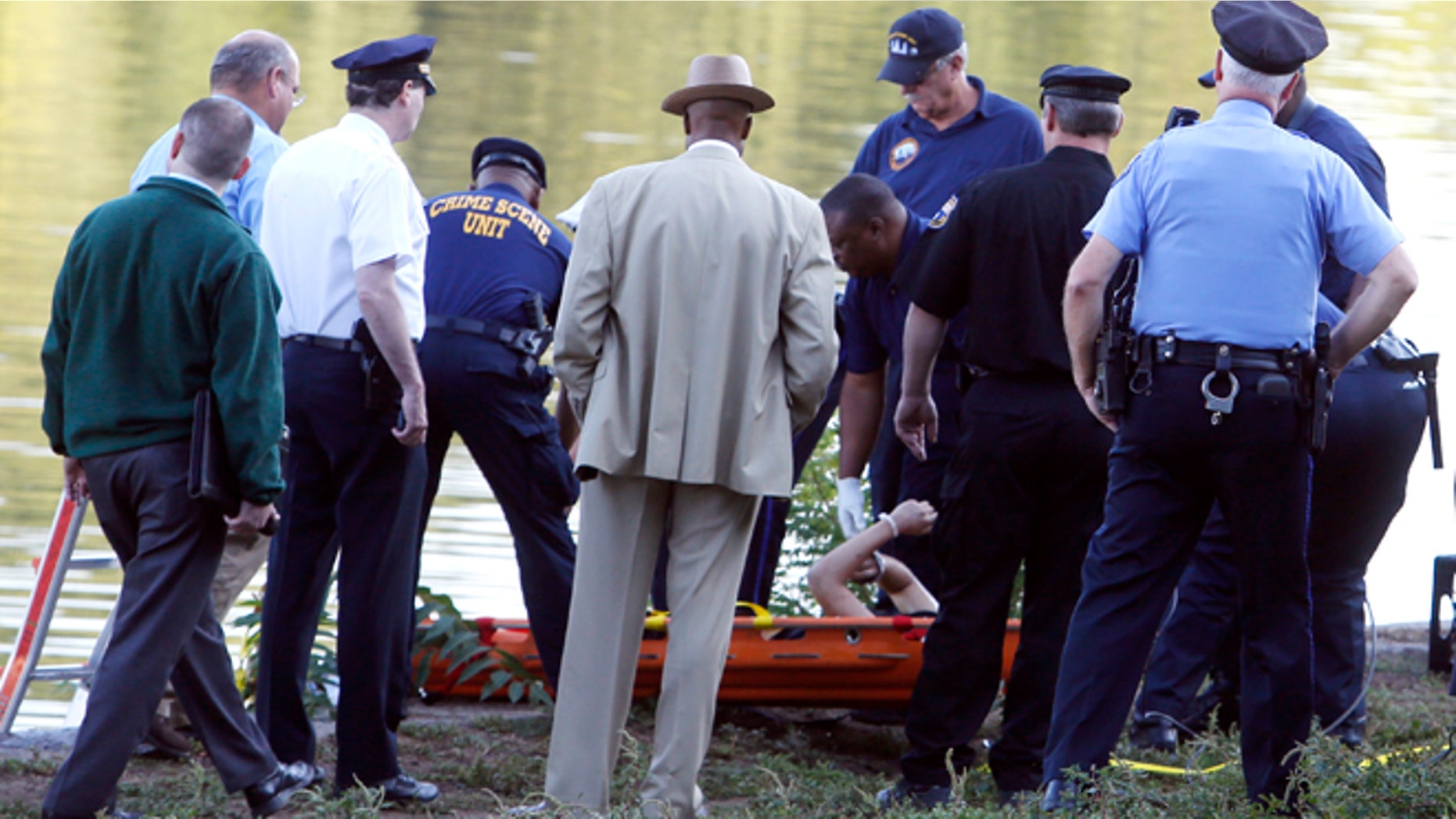 The bound bodies of two people were found in a Philadelphia river Wednesday, and a third man who said he managed to free himself is being treated at a hospital for stab wounds, police said.
The bodies were found in the Schuylkill River in Fairmount Park just before 4 a.m. Wednesday, Chief Inspector Scott Small said. Police are searching for a motive and trying to determine if the victims knew each other, but the one survivor indicated that it was a random robbery that turned into a violent abduction.
"Both of the dead bodies had duct tape wrapped around their face. They also both appeared to be bound, their wrists and ankles. They also appeared to be tied or tethered to some piece of debris, some sort of weight used as an anchor to take them under water," he said.
Small said a 20-year-old man with stab wounds was taken to a hospital in stable condition.
Small said the surviving victim reported that he was thrown into the back of a van in another part of Philadelphia, and the other two victims were already in the van. He said he was robbed and stabbed before all three were tossed into the river, but he was able to free himself and climb out of the river.
"At this point, the only motive we have for the abduction and stabbing of our 20-year-old victim who's alive is robbery," Small said. "He claims when he was thrown in the back of the van and tied up and stabbed he was robbed of an undisclosed amount of money. He further states that the two other victims were already in the back of the van — he was not with the two other victims — so we don't know if the two other victims were related to the robbery."
Small said the other two victims were pronounced dead at the scene, and both remained unidentified.
MyFoxPhilly.com reported that the three victims are males.
Small said he would not disclose the place where the surviving victim was abducted, but police hoped to use surveillance video from that location to identify the van.
The Associated Press contributed to this report