Boston Marathon bomber Dzhokhar Tsarnaev in notes to law enforcement: 'I did what is necessary'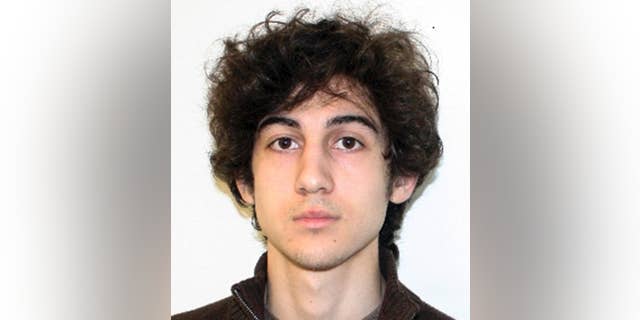 Boston Marathon bomber Dzhokhar Tsarnaev said he "did what is necessary" and no one else was involved in the April 2013 terror attack but he and his brother, according to handwritten notes to law enforcement during his initial interrogation from a hospital bed.
The 68 pages of notes revealed Monday were included in court documents filed by his lawyers, who are asking the court to suppress all statements made to law enforcement officials while hospitalized after his arrest on April 19, 2013. His lawyers say their client was coerced into making the statements.
At the time, Tsarnaev had been shot in the head, face, throat and jaw and was answering questions by writing into a notebook, according to the Boston Globe.
Tsarnaev revealed his motivation behind the bombing and noted he had been influenced by his brother Tamerlan – who he said had been radicalized by Islamic terrorist propaganda on social media.
"American is at war is it not? I did what is necessary. My people are dying," Dzhokhar Tsarnaev wrote. "Were at war my friend ... Where are your troops? Are you not killing innocent people in Afghan, Iraq?"
Tsarnaev wrote he and his brother were solely responsible for the attacks.
"We told no one. I mean who in their right mind agree to that? I guess it just at that point your only inviting someone to either die or go to jail," he wrote.
Tsarnev asked multiple times about his brother, who died in a confrontation with police in Watertown days after the bombing. He added that he and his brother attacked the Boston Marathon as a spur-of-the-moment decision knowing there would be a lot of people at the event.
Tsarnev was questioned between April 20 and April 23. The interrogation stopped after he was appointed a lawyer.
He was sentenced to death in 2015. The notes were filed as part of an appeal for his death sentence, according to the Boston Globe. The First of U.S. Circuit Court of Appeals will determine whether his trial was fair.
Three people died after bombs exploded at the finish line of the Boston Marathon. An MIT police officer was later killed in the manhunt for the brothers.
The Associated Press contributed to this report.