Body cam footage shows Washington officer rescuing woman from burning car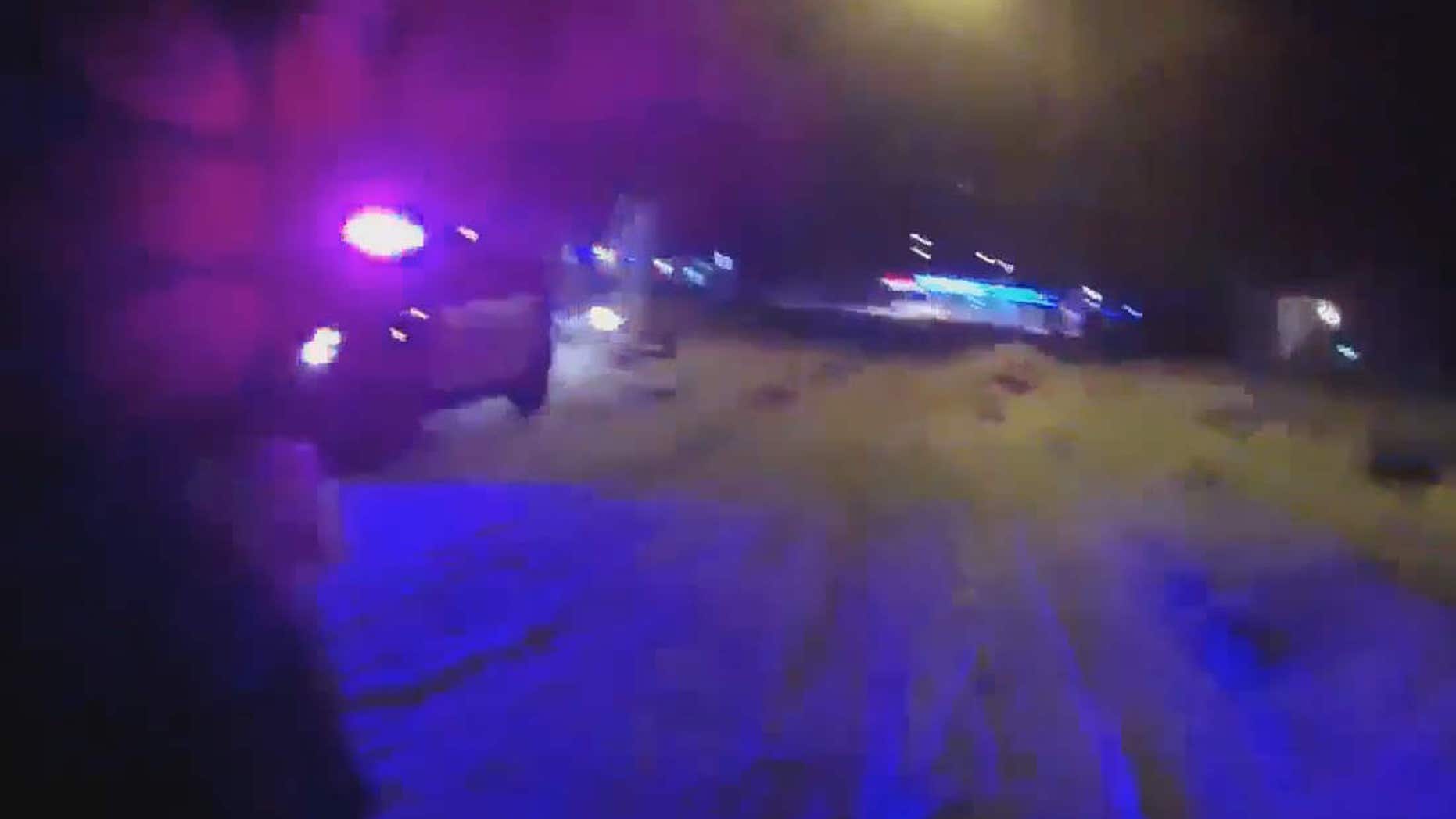 A Washington state police officer is being hailed a hero for rescuing a woman from a burning car on Saturday and the dramatic moment was captured on his body camera.
Spokane police said in a press release Officer Tim Schwering arrived on the scene of a burning vehicle Friday night. Kimberly Novak had called for help, saying he was trapped in the vehicle as the passenger side began to fill with smoke.
Schwering managed to break a window with his baton, but couldn't unlock the door. Police said Schwering had to break the driver's side window and have Novak climb out that window. The officer received help from a neighbor nearby.
Schwering was later treated at a hospital and released.
Novak recalled the incident in an interview with KHQ-TV. She said she hit an ice patch in Spokane and her car suddenly shut off. Her locks also wouldn't open, which is why Schwering had to break open the windows.
"I've never been so terrified in my life," Novak said. "Between that and the smoke, I didn't know what was going to get me first."
Novak and Schwering reunited on Sunday.
"Right now I'm really blessed. It's humbling to think it can happen that fast without any warning," she told him.