Blue Angels take to sky on Memorial Day weekend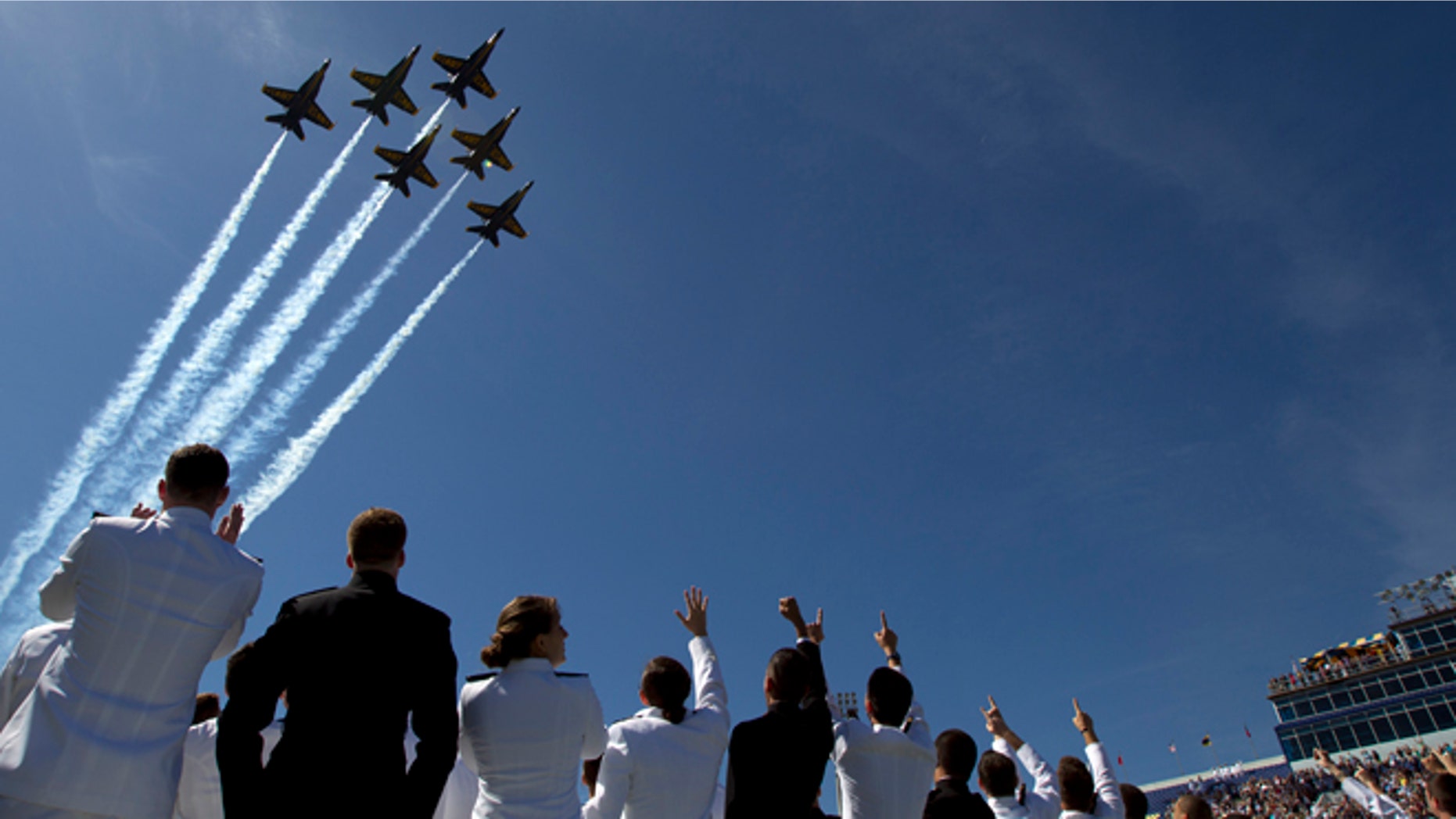 The U.S. Navy Blue Angels took to the sky in New York this weekend.
According to Newsday, nearly 231,000 came out to watch the Blue Angels at the Bethpage Air Show at Jones Beach State Park Sunday. Cloudy weather kept attendance to about 86,000 people the day before.
The appearance last year was canceled because of federal budget cuts, the report said.
The crowds also saw Red Bull Air Force skydivers jump out of a plane in "wing suits," streaming colored smoke, Newsday reported.
Sgt. David Flynn of the U.S. Army Parachute Team, The Golden Knights, jumped from 4,000 feet with an American flag, landing in a 200-by-200 foot square on the beach.
According to Long Island Press, the Blue Angels took local journalists with them on practice runs before the show.
"If you get airsick, it's not a big deal, we're gonna give you airsick bags," Capt. Dusty Cook told them. "It is not a point of pride if you don't use it. It's actually pretty cool because you get to take a picture when we're all done."