'Black Panther' actor Michael B. Jordan surprises schoolkids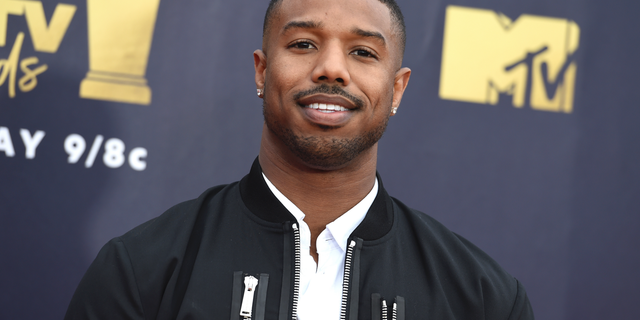 MONTGOMERY, Ala. – Students from a private school in Alabama's capital got a surprise visit from actor Michael B. Jordan, who dropped in when he spotted them exercising in the midday heat.
The Montgomery Advertiser reports that Jordan was in Montgomery on Monday to begin filming "Just Mercy," which is based on the memoir of attorney and criminal justice advocate Bryan Stevenson.
The "Creed" and "Black Panther" star was instantly recognized when he surprised the 15 students from Valiant Cross Academy.
One asked if he was, indeed, Michael B. Jordan. Another shouted: "You're from 'Black Panther'!"
Jordan said in an Instagram post he was driving when he spotted the students doing jumping jacks. He wrote: "The sight of them inspires me & reminds me why I do what I do!"