Bigfoot sleuth stomped for leading tour on federal lands without permit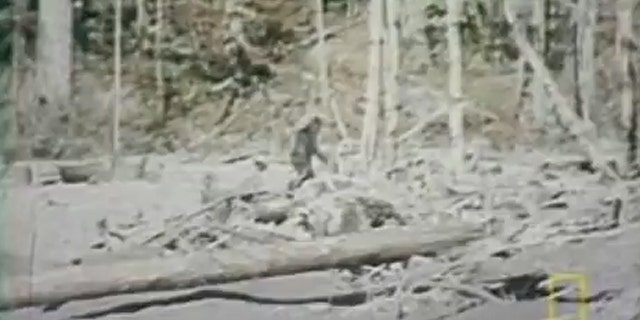 A man who led tour groups on a hunt for Bigfoot met up with the long arm of the law instead, and got fined for doing business on federal lands without a permit.
Matt Pruitt was leading a group expedition for The Bigfoot Field Researchers Organization at the Buffalo National River Park in Arkansas in February when he and his group of 31 people were stopped by two park rangers. Pruitt was slapped with a hefty $525 fine for a lack of a commercial use permit.
The organization typically charges as much as $500 to go along on searches for the mythical creature in various locations across North America. That's between the group and the gullible -- unless they're conducting their hunt on federal land.
"He was given money by people to lead them on an expedition," Karen Bradford, chief ranger at Buffalo National River Park, told FoxNews.com. "When you complete any sort of transaction you become a concessionaire and need the proper permit."
Pruitt conceded in a posting on his blog that he didn't do enough research on rules and regulations.
"After scouting that location and having been very impressed with the area, I decided to conduct the expedition there. I immediately scoured their website to see if I needed any specific permits or passes to conduct such an effort there," Pruitt wrote. "I assumed that I had fully acquainted myself with the necessary information related to the usage rules and regulations of the park. I was wrong, and I paid for that mistake."
Pruitt paid the fine online Friday according to local reports in Arkansas.
"It was a fairly innocent mistake," Pruitt said to the Arkansas Democrat-Gazette. "At first they were very concerned that we were filming, that we were trying to get away with commercial filming without a permit. Once those concerns were satiated, there were other concerns."
The Bigfoot Field Researchers Organization often films expeditions as part of the Animal Planet Series, "Finding Bigfoot." Pruitt's expedition at Buffalo National River Park was not being filmed.
Despite being fined for lack of a permit, it would have been likely that Pruitt would not have been able to obtain one.
"It's highly unlikely that he would have gotten a permit if he applied for one," Bradford said. "It's not normal practice to issue them for expeditions to find Bigfoot."