Bear in Virginia locks itself in car, honks horn to wake up homeowners, police say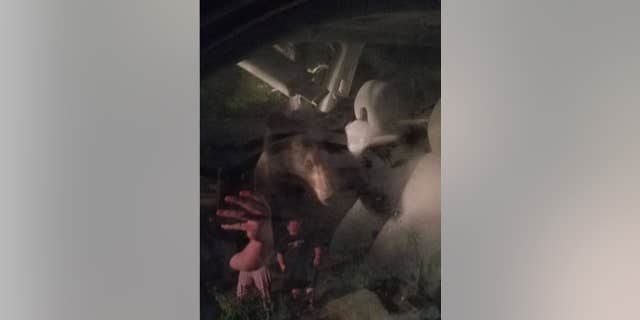 Virginia homeowners got a "beary" big surprise last week when they woke up to a car honk and discovered a 200-pound cub locked in their vehicle.
Officers in Roanoke County found the black bear inside the vehicle about 5 a.m. last Thursday, according to the police department. The homeowners believe the bear opened the car door to the eat treats that were inside. It honked the car horn when it realized it was trapped, police said.
TEXAS MAN COMFORTS COW WHOSE CALF DIED

An officer opened the door and the cub ran off into the woods.
There was minor damage to the vehicle and none of the windows were broken.
Roanoke County Police Department posted a photo and video on Facebook of the cub stuck in the vehicle. The post has received more than 500 reactions as of Wednesday.
The police department offered one final tip to drivers: "Always lock your car doors. It's not just thieves that break into your cars!"