Baltimore's enduring eccentricities shine at Christmas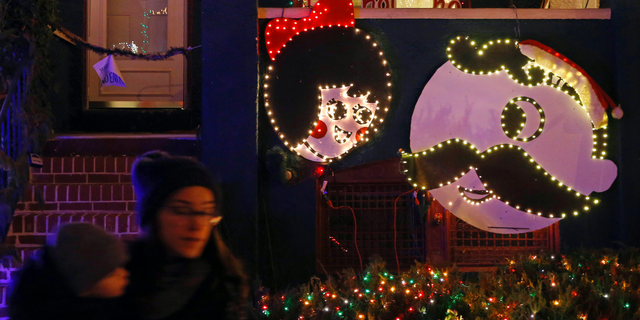 BALTIMORE – While Baltimore residents enjoy "The Nutcracker" and other holiday classics, residents of this proudly eccentric city also relish celebrating Christmas in their own unique way.
Film director John Waters is Baltimore's most famously offbeat son. He wraps Christmas lights around an electric chair in his city home and decorates ornaments with the most unattractive photos of his relatives he can find.
The oddball holiday carol called "Crabs for Christmas" gets plenty of airplay, and fire stations set up elaborate "train gardens" with figurines and model trains in a tradition more than a century old.
Fanatical holiday decor along a street of row houses in Baltimore's Hampden neighborhood is one of the most extravagant light displays anywhere.