Baltimore police commissioner asks FBI to take over detective's murder probe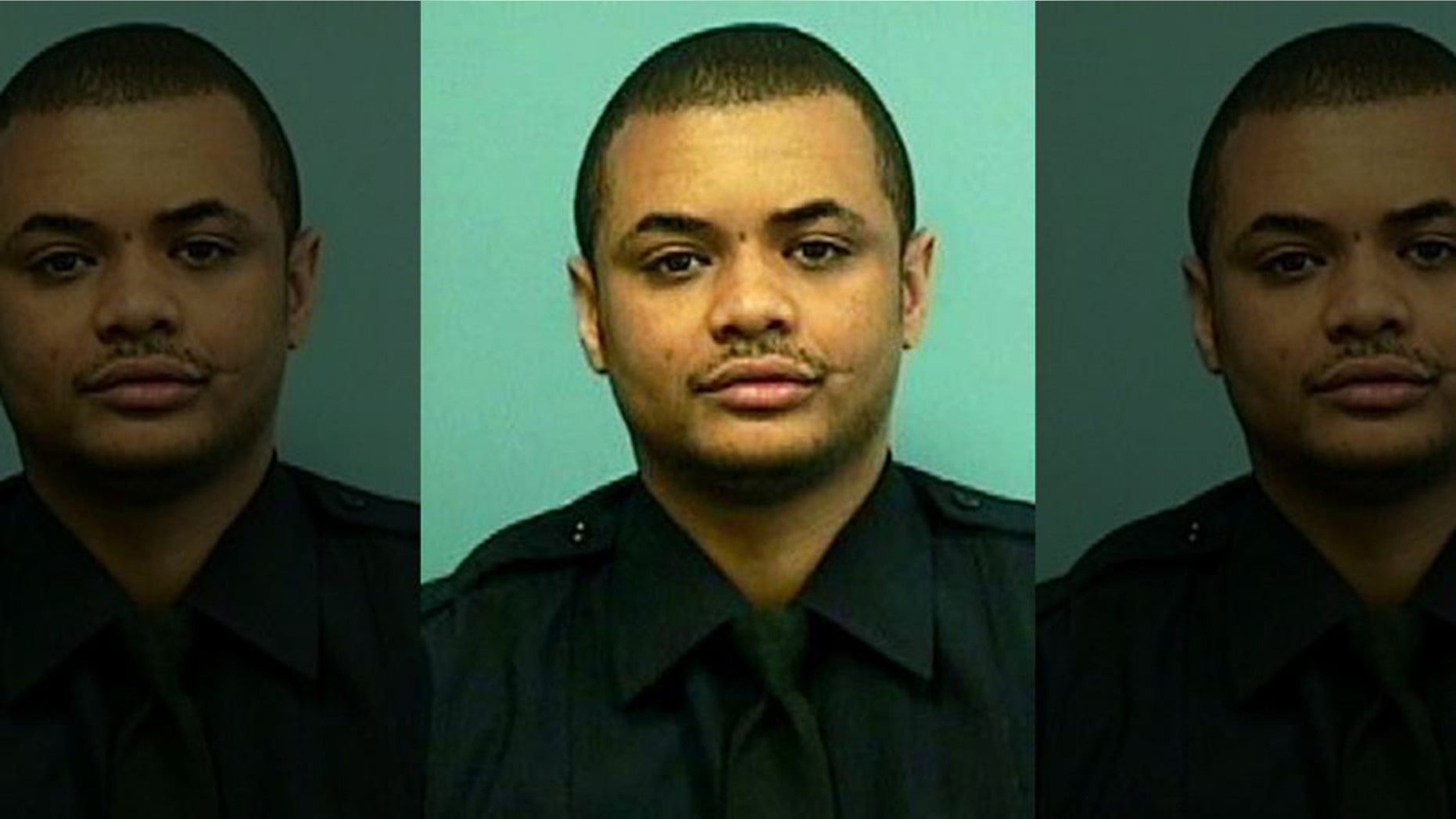 Baltimore's top cop said Friday he asked the FBI to take over the investigation into the recent death of a Baltimore detective.
Police Commissioner Kevin Davis made the request in a letter to FBI Director Christopher Wray.
Detective Sean Suiter was fatally shot in the head with his own gun Nov. 15 while probing a triple homicide in a troubled West Baltimore neighborhood. He died a day later. His funeral was held Wednesday.
Suiter died a day before he was supposed to appear before a federal grand jury to testify in a police corruption case.
"I am growing increasingly uncomfortable that my homicide detectives do not know all of the facts known to the FBI or [U.S. Attorney's Office] that could, if revealed to us, assist in furthering this murder investigation," Davis said in the letter.
Davis said there is no evidence connecting Suiter's death to the corruption case. He said the detective was not a target of the investigation.
The commissioner told reporters that his detectives could investigate the murder but don't have access to the same information that the FBI does, Fox Baltimore 45 reported.
"Finding out investigative information the same time you guys find out about it, makes me uncomfortable that we don't know all the information we need to know to conduct a murder investigation," Davis told reporters.
Davis said Suiter was killed in a struggle based on his clothing and a very brief cryptic radio transmission that was unintelligible.
But he said he also wasn't ruling out the possibility that Suiter may have killed himself.
"We are aware of the request," Baltimore FBI spokesman Dave Fitz told Fox News Friday, referring to the commissioner's letter.
A reward for information leading to an arrest stands at more than $200,000.
On Thursday, two members of the Baltimore City Council called on Davis to turn the Suiter investigation over to the FBI.
The call came from the City Council President Bernard "Jack" Young and Councilman Brandon Scott, the Baltimore Sun reported.
Also Thursday, a former Baltimore police sergeant became the latest the ninth cop to be charged in the corruption investigation.
Wayne Earl Jenkins, 37, was charged with planting evidence in a suspect's car during a 2010 arrest, prosecutors announced.
He allegedly tried to dupe Suiter into believing the suspect had the drugs in the vehicle, Fox News reported.
Prosecutors said Jenkins planted heroin in the car of a suspect who Jenkins and another officer, Ryan Guinn, were pursuing because they suspected a drug transaction had just taken place, the Baltimore Sun reported.
Jenkins was fired July 26.
On Thursday, Jenkins was charged with destruction and alteration or falsification of records in federal investigations and deprivation of rights under color of law, according to the U.S. Attorney's Office.
Jenkins is currently in jail where he is awaiting a Jan. 16 trial on criminal racketeering and fraud charges from a previous indictment and could face an additional sentence of 20 years in prison if convicted of the new charges against him, the court document states.