Bales faces angry victims, relatives as sentencing continues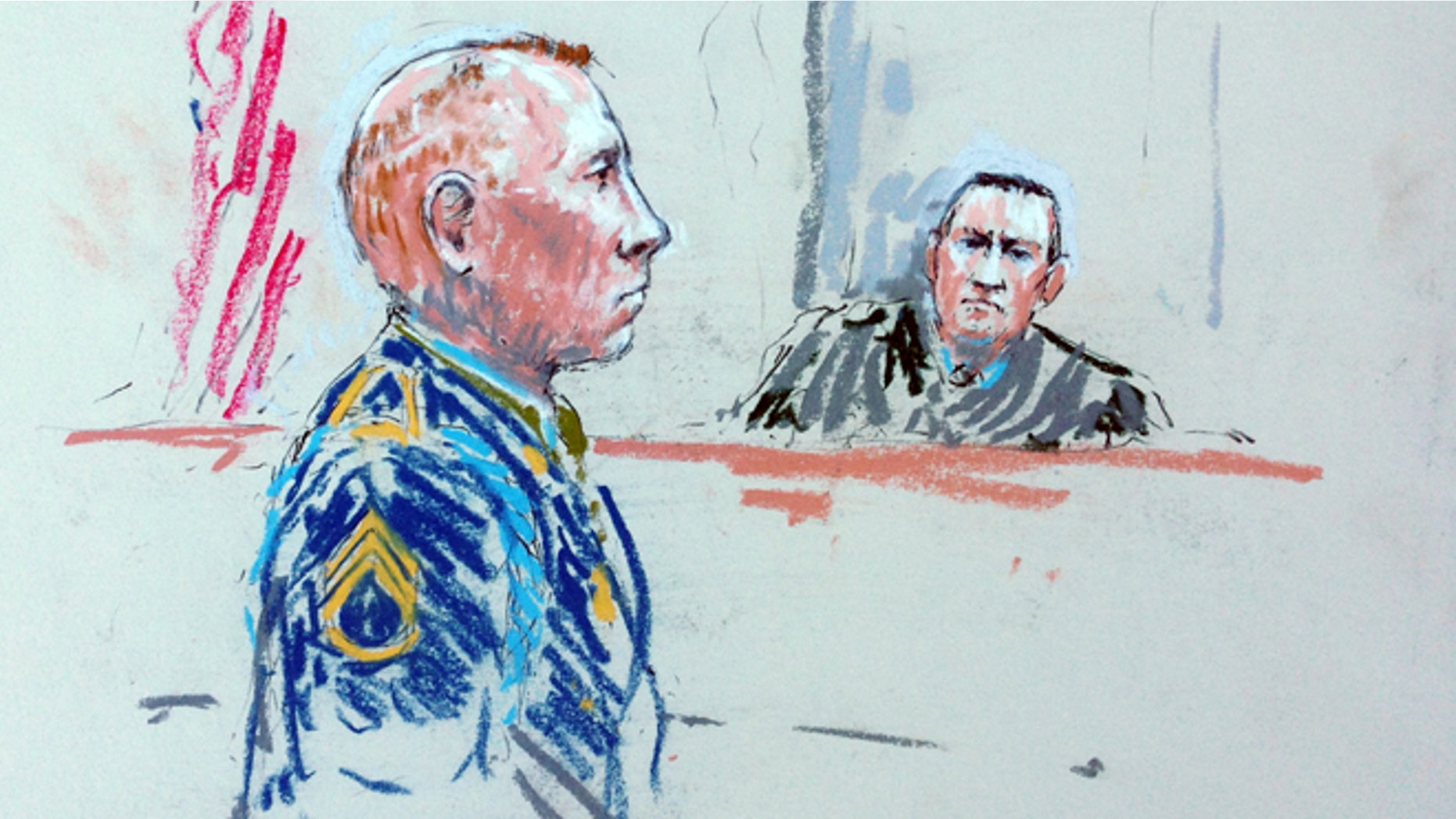 JOINT BASE LEWIS-MCCHORD, Wash. – Two Afghan villagers who traveled about 7,000 miles to testify against a U.S. soldier who massacred their relatives say they wanted more time to address the court.
Haji Wazir Mohammad, a man who lost 11 family members in the attack, and his cousin, Khamal Adin, took the witness stand Wednesday against Staff Sgt. Robert Bales during his sentencing at Joint Base Lewis-McChord south of Seattle.
Bales faces life in prison with or without the possibility of release for killing 16 Afghan civilians in March 2012.
The two villagers answered questions from a prosecutor, describing the horror they found when they arrived at the village and how the attacks have affected them.
When the questions were over, they asked if they could say anything more, but it was prohibited by court rules.