Autopsy Shows Florida A&M Drum Major Was Beaten to Death in Hazing Incident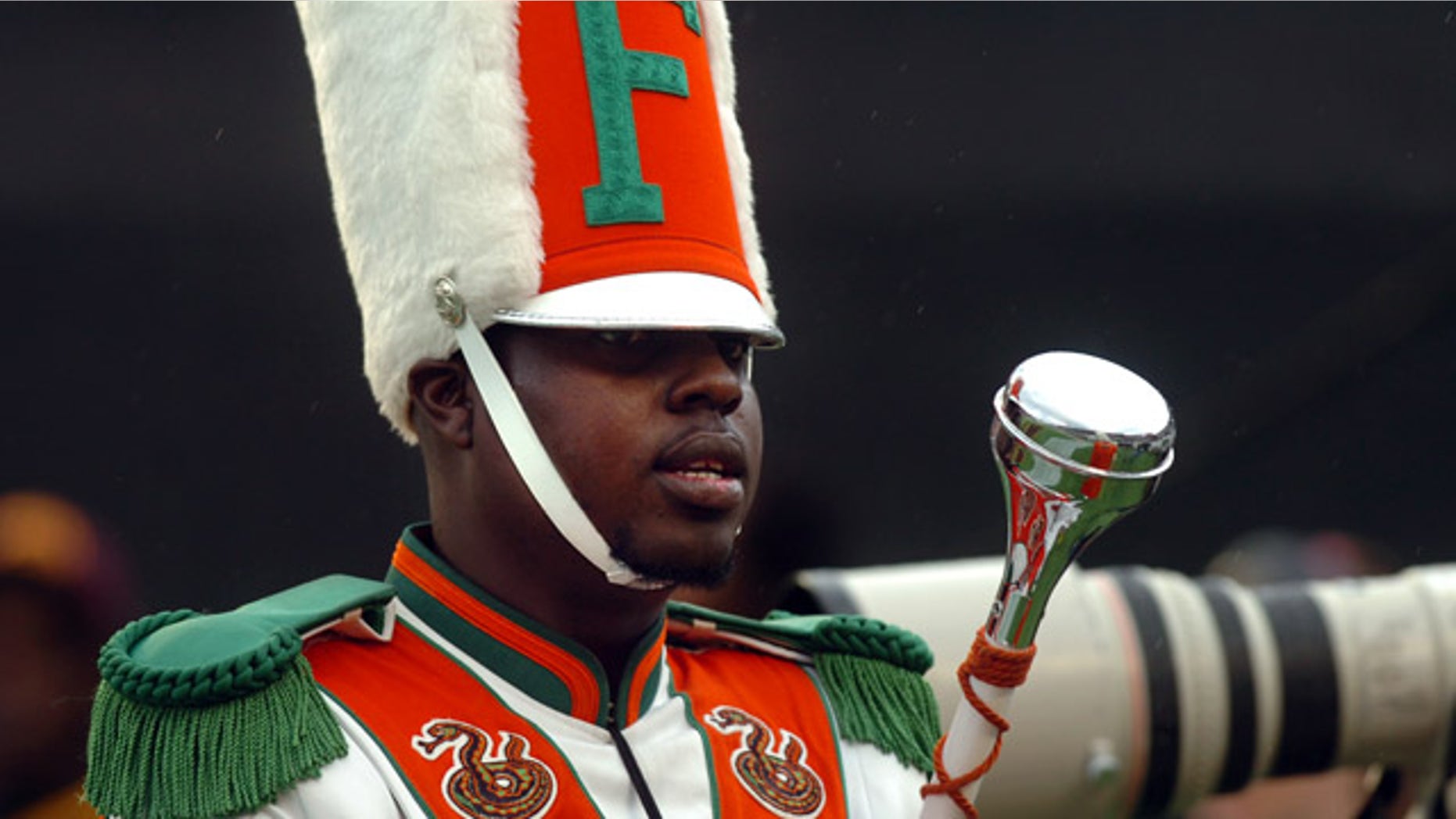 TALLAHASSEE, Fla. – A medical examiner ruled Friday that a Florida A&M University (FAMU) drum major was beaten to death in a hazing incident.
Robert Champion, 26, died Nov. 19 on a charter bus outside a hotel in Orlando, where the school's football team had just played rival Bethune-Cookman in the Florida Classic.
Officials had said at the time that hazing was a suspected cause of Champion's death.
The Orange County Medical Examiner's Office said Friday that Champion collapsed after "multiple blunt trauma blows to his body" and ruled the death a homicide.
"Immediately after the hazing incident, he complained of thirst and fatigue; minutes later, he noted loss of vision and soon after had a witnessed arrest. These symptoms are consistent with hypotension or shock," the release stated.
A joint statement from FAMU President James Ammons and FAMU Board of Trustees Chairman Solomon Badger, said that while the medical examiner's findings were expected, the news was still "extremely upsetting" for everyone at the university, WC-TV reported.
"We again convey our deepest condolences to the Champion family," the statement said. "We will continue to cooperate with all agencies looking into the matter and are committed to creating a safe environment for the entire FAMU community and ensuring that this never happens again at FAMU."
The findings were announced after police earlier this week arrested three FAMU band members for a hazing incident in which they allegedly broke a female band member's thigh during a severe beating.
Champion's family filed a lawsuit against the university Nov. 28, claiming school officials did nothing to stop a "culture of hazing" within the famed "Marching 100."
The band director, Julian White, was dismissed by the university soon after Champion's death. On Thursday, Florida Gov. Rick Scott "strongly recommended" that the university's president, James Ammons, be suspended while authorities investigate the hazing incidents.
A notice on the school's website Friday stated that an emergency FAMU Board of Trustees meeting had been scheduled for 9:00am Monday morning, "to respond to the Governor's request."
The board publicly reprimanded Ammons last week, but chose not to fire or suspend him.