Auto crash at Oakland airport injures 2; unlicensed driver arrested, police say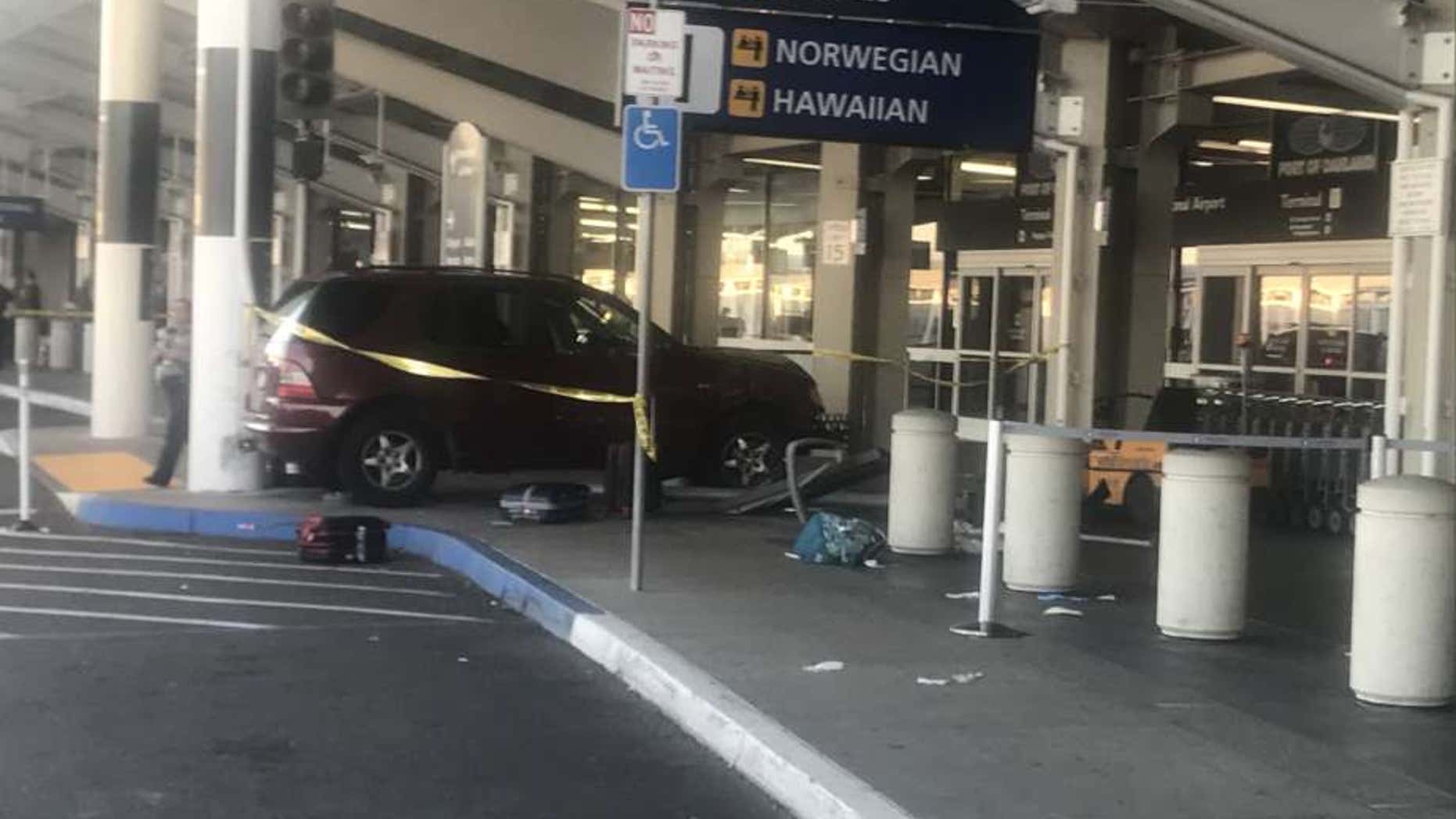 Two pedestrians were injured Tuesday evening at the drop-off curb outside Oakland International Airport after two vehicles crashed.
One woman suffered a head injury, Sgt. Ray Kelly of the Alameda County Sheriff's Office told the Bay Area's Fox 2. Initial reports said three people were injured, but authorities corrected the number to two, the station reported.
Authorities have arrested a 54-year-old man for being an unlicensed driver, KRON 4 reported.
According to Kelly, the accident occurred just after 6 p.m. and appears to have been accidental.
Police posted a photo on social media of a red SUV partitioned with caution tape outside Terminal 1. Kelly said the pedestrians' injuries were "mild to moderate."
No flights were canceled, but authorities closed off Terminal 1 and 2 and diverted vehicular traffic, which caused some delays, the San Francisco Chronicle reported.
But the closures were causing traffic backups and some delays at the airport, which remained open. Traffic was being diverted at Ron Cowan Parkway.
A spokeswoman for Oakland International said the scene was expected to be cleared by Tuesday evening.
There were no further details on how the crash occurred.