Authorities search for man caught on video attempting to kidnap a Washington state toddler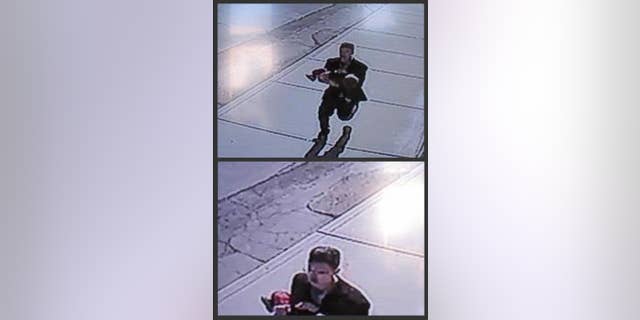 SPOKANE, Wash. – Authorities are searching for a man caught on surveillance video running down a sidewalk with a toddler in his arms, in what authorities in the tiny town of Sprague, Washington, say was a failed kidnapping.
The video shows the boy's young sister and brother chasing after the man, who set the toddler down and ran off on Sunday. The 22-month-old boy was unhurt.
Lincoln County Sheriff Wade Magers says officers don't have any leads. They say they don't believe the man is a resident of Sprague, a wheat farming town of about 500 people located 40 miles west of Spokane, Washington.
Magers says the man was likely passing through the town that sits along Interstate 90.