Authorities recover Indiana teen from reservoir, as questions remain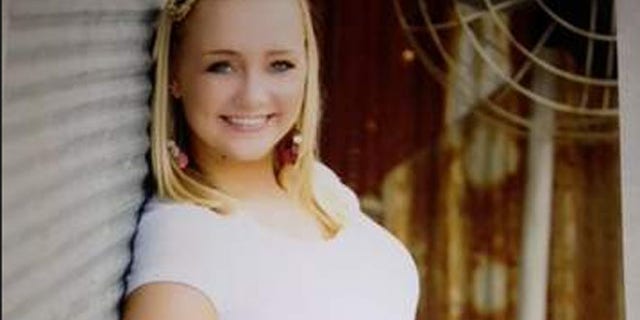 A friend of an Indiana teen whose body was discovered Sunday submerged in a reservoir says she had been 'in a dark place' prior to her death, Fox59.com reported.
Peyton Riekhof, 18, had just graduated from Hamilton Southeastern High School in Fishers, Ind., which is located about 20 miles northeast of Indianapolis.
Police said they do not expect foul play, but questions remain on why a teen getting ready to go away to college would end up driving over a patch of lawn that is more than 100 feet and into the Geist Reservior. The SUV, a 2007 Mercury Mariner, was recovered under 8 feet of water and 50 yards from the shore.
Tom Weger, a Fishers police spokesman, told IndyStar.com that it appears Riekhof drove into the water on her own.
"We don't know why and we may never know why," he said. The report points out that the Hamilton County's medical examiner has performed a toxicology test and will be able to determine if Riekhof was impaired at the time of the crash. Those results are expected in a few weeks.
Hundreds of people gathered at the teen's high school for a vigil.
"She was one of the most genuine people I've ever known," said Allie Gibbons, Reikhof's friend. "One of the very few people you can say is truly beautiful inside as they are outside. She would do anything for any of her friends."
Gibbons added that Riekhof's family is doing "terribly" and she is devastated by what may have happened.