Multiple Atlanta officers have resigned this month as morale is said to drop to 'all-time low'
Multiple Atlanta police officers have resigned this month, the department confirmed to Fox News on Monday, as the president and CEO of the Atlanta Police Foundation said, "Morale is at an all-time low."
Atlanta Police said eight officers have resigned since June 1, a higher rate than usual; the department had seen two to six monthly resignations in 2020.
Earlier Monday, the Atlanta Police Foundation had reported 19 resignations in the past week; the group later took back its claim, affirming there have been eight resignations this month.
Emotions and stress levels have been high in the city following the deadly shooting of Rayshard Brooks last Friday.
"We are now going into the third consecutive week of unabated protests in which officers have worked 12-hour shifts seven days per week. As you can imagine, their stress levels are exacerbated by physical and emotional exhaustion," Dave Wilkinson, the president and CEO of the Atlanta Police Foundation, told WSB.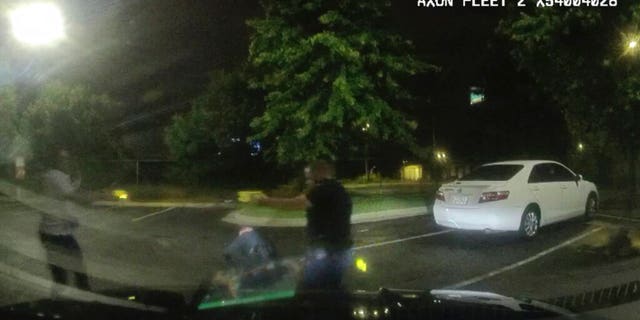 GEORGIA LIEUTENANT GOV SAYS STATE MUST 'BUILD TRUST' AFTER 'VERY DISTURBING' RAYSHARD BROOKS DEATH
Brooks was shot and killed after he became combative while police attempted to arrest him in the parking lot of a Wendy's restaurant. Brooks, who had failed a field sobriety test, grabbed a Taser from one of the officers and fired it while he was being pursued.
In the Atlanta shooting, Officer Garrett Rolfe, who fired the shots that killed Brooks, was fired, and the other officer at the scene, Devin Brosnan, was put on desk duty. Police Chief Erika Shields resigned a day after the shooting.
CLICK HERE TO GET THE FOX NEWS APP
"The morale is bad right now. A lot of anger and frustration directed at our police officers," Atlanta Mayor Keisha Lance Bottoms said during a news conference.
Fox News' Kathleen Reuschle and The Associated Press contributed to this report.