Atlanta couple's message in bottle washes ashore in France 4 years later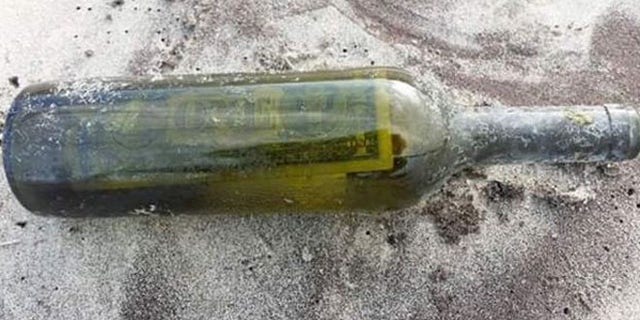 NEWYou can now listen to Fox News articles!
A message in a bottle thrown overboard by an Atlanta couple four years ago has been found after it washed ashore in southwestern France, it was reported Sunday.
Ben and Julie Johnson tell Fox5 Atlanta they were stunned and floored to receive a strange text with an international number Saturday that was from a man in Cap Ferret, France.
Phillippe Leclercq told the couple he found the Yellow Tail wine bottle they had tossed in the ocean on a beach near his home, according to the station.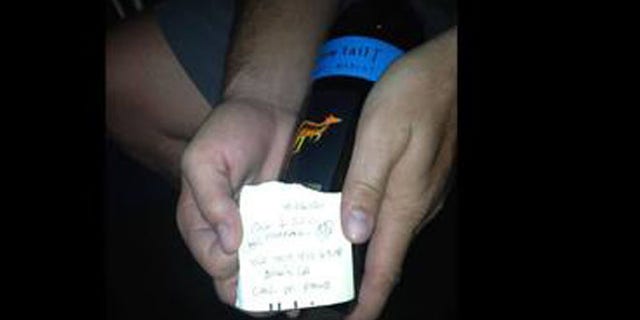 "I am curious to hear thr [sic] story behind this bottle you drop in the sea 4 years ago," Leclercq texted.
"My fiancée [now my wife] were on a cruise in the carribean," Ben Johnson texted back. "We wrote a note that I barely remember what it said and stuffed it in the wine battle [sic] and threw it off the side of the ship."
The Johnsons took the cruise to celebrate their engagement, Fox 5 reported. They married in 2014.
The message Leclercq pulled from the bottle read "Ben & Julie Forever" and had a phone number. There was also a one dollar bill in the bottle.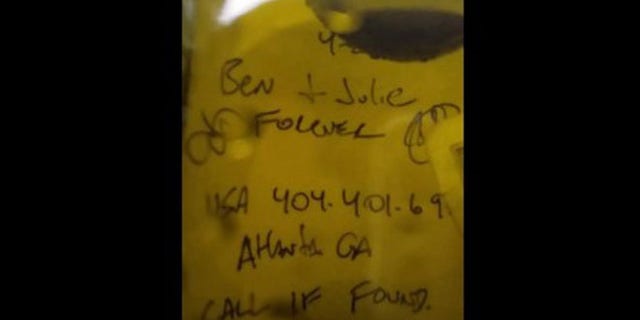 Leclercq sent the Johnsons pictures of his discovery.
"It was really neat to see the photos after four years," Julie Johnson said.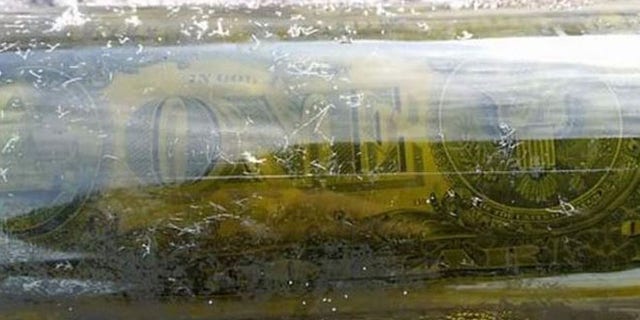 Click here for more from Fox5 Atlanta.